New homes which will suit golf-lovers down to a tee
21st July 2023 - Blog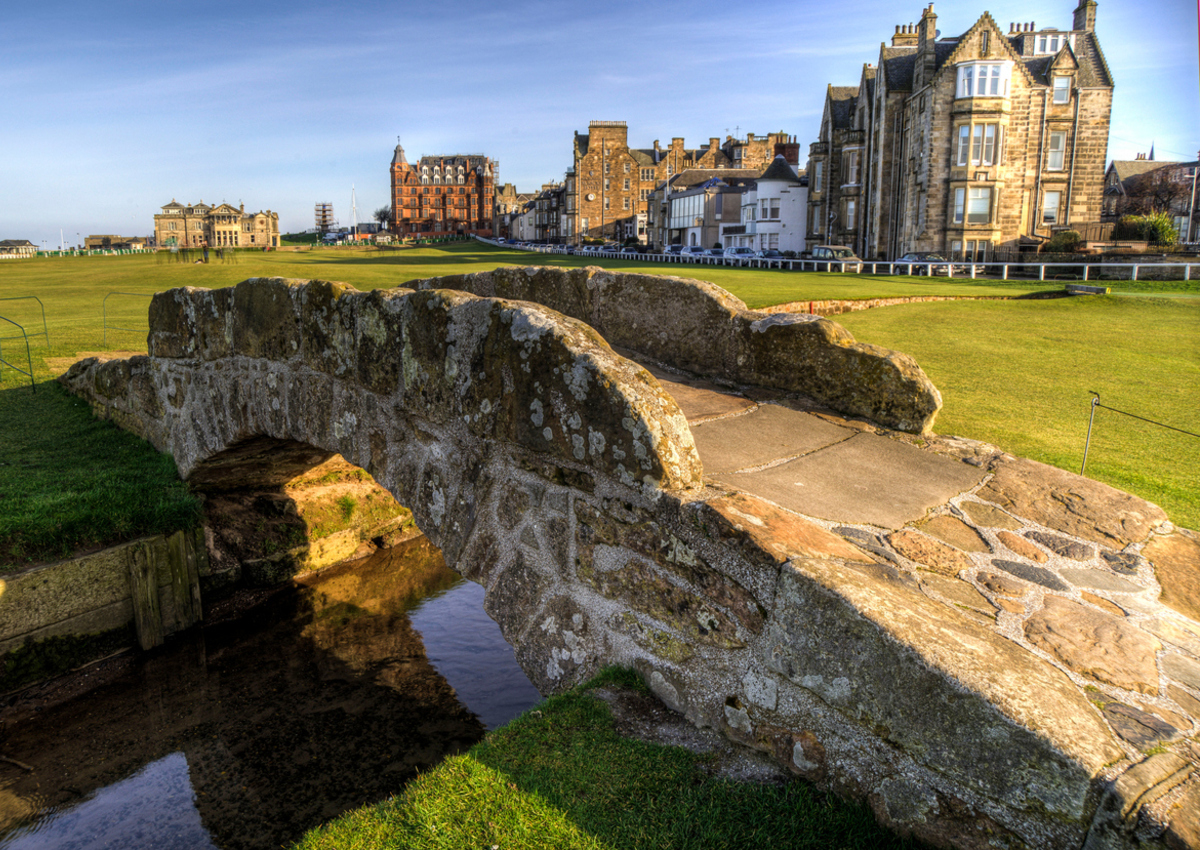 Scotland is synonymous with golf. With the UK golf season underway for another year, it's a dream for every golf loving house hunter to purchase a property just a swing away from some of Scotland's most beautiful golf courses.
With that in mind, we've teed up a selection of our developments with golfing appeal galore which will offer you the chance to be on the golf course in no time at all. Here are some of the highlights across our stunning range of homes.
Strathkinness, Fife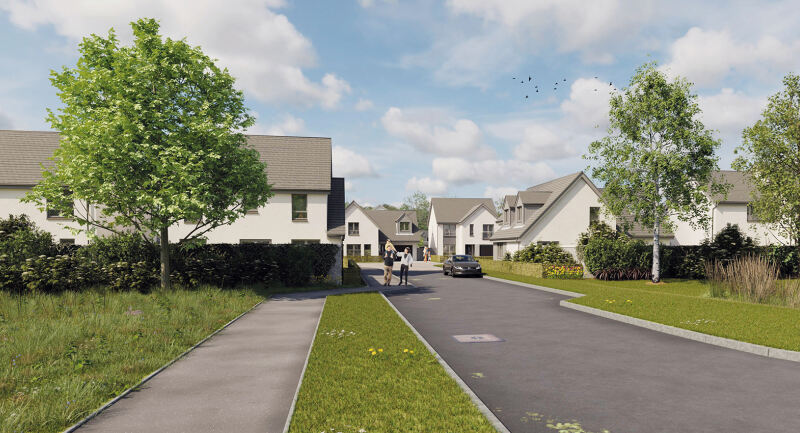 If you're a golf aficionado searching for the perfect place to call home, you'll be hard pressed to find a location which offers a better combination than Springfield's delightful homes in the charming village of Strathkinness. Situated in relaxed village surroundings, this idyllic location serves as your gateway to a golfing paradise. With an impressive array of world-class golf courses right on your doorstep, living in Strathkinness offers you the opportunity to indulge in your favourite sport to your heart's content.
And when we talk about golfing meccas, we can't help but start with the legendary St Andrews. As the birthplace of golf, this historic town boasts the world-renowned 'Old Course'—the world's oldest golf course still in use since the 15th century. Imagine walking in the footsteps of golfing legends while taking in the breath-taking scenery that surrounds this iconic location. As the home of golf, it's no surprise that St Andrews has hosted The Open Championship, one of golf's four major tournaments, on a total of 30 occasions - a testament to its status as a golfing destination of international acclaim.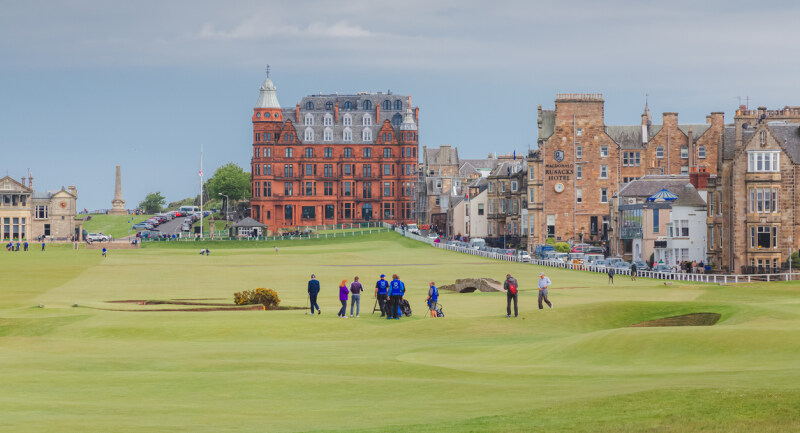 With a total of seven courses forming the St Andrews links, there's something to suit every golfer's taste and skill level. The Jubilee course, known for its challenging narrow fairways and undulating greens, provides a thrilling experience for those seeking a test of skill. Meanwhile, the Balgove course caters to families, children, and beginners, offering a relaxed and enjoyable round of golf for all ages. After an exciting day on the greens, you can unwind and recharge in the comfort of your Springfield home, just a short journey away in the picturesque village of Strathkinness.
But the golfing wonders don't end there. Located on the approach to St Andrews, you'll find The Duke's, a magnificent course with stunning panoramic views over the town. Its natural heathland setting and mature trees create a truly picturesque backdrop for a memorable round of golf. And when you've worked up an appetite, you can head to the clubhouse, where you can follow up your tee time with teatime. Open to visitors and golfers alike, and serving up traditional Scottish cuisine, it's the perfect spot to enjoy a casual meal with friends and family.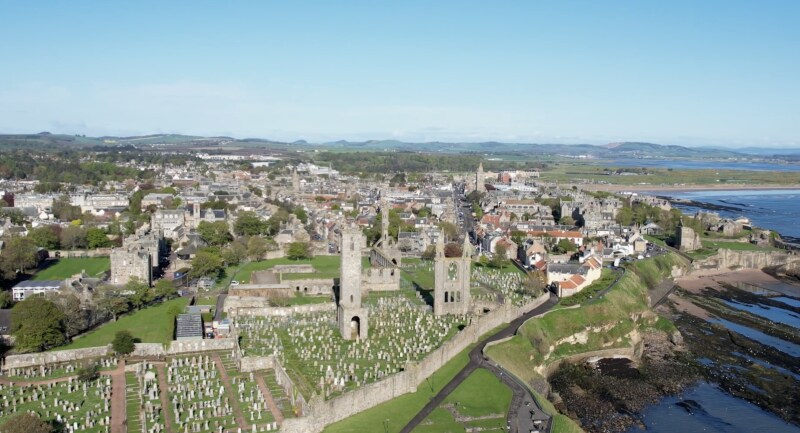 For those looking to explore beyond St Andrews, a short journey north will lead you to Scotscraig Golf Club in Tayport. With a rich history dating back to 1817, this course combines tradition with a challenging layout that will put your accuracy to the test. Its strategically placed hazards require a precise swing that will leave you chasing the perfect game and will undoubtedly sharpen up your technique.
When you choose a Springfield home in Strathkinness, the green lifestyle doesn't end on the golf course. Each home comes with solar PV panels as standard, providing cleaner energy for your household. We've also included cabling for an electric car charging point, making it convenient for you to make environmentally friendly choices.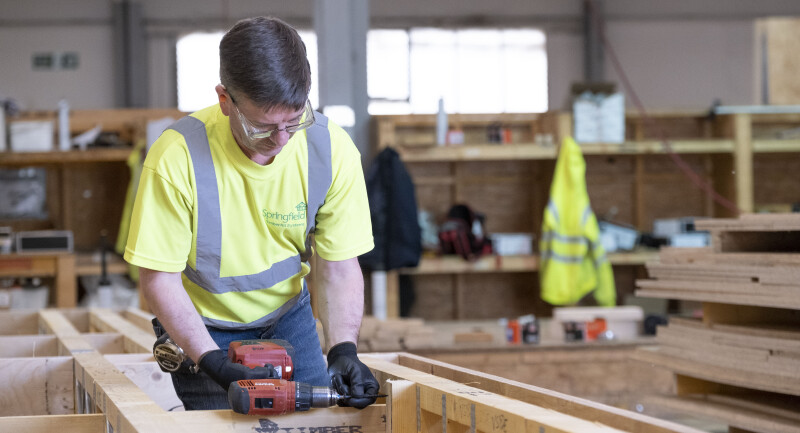 When it comes to building family homes, we make sure nothing falls below par, with impeccably high standard of materials and construction, to give you a beautiful and practical home with your needs at the fore of the design. Our homes provide large and modern open plan areas for coming together as a family, while the bedrooms offer everyone a generous amount of private space to call their own. And with ample storage throughout, there is plenty of room for all those golf clubs!
So, if you're ready to live the golfing dream, take a look at our availability at Strathkinness today and tee up for a life of unforgettable golfing experiences in this remarkable corner of Fife. Your fairway to heaven awaits!
Dornoch, Scottish Highlands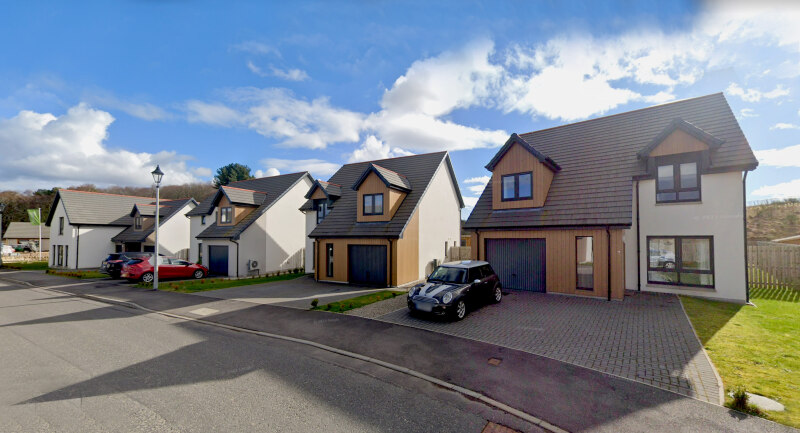 Dornoch is a small, historic town with beauty and charm, located in the county of Sutherland in the Highlands of Scotland. With its charming streets and a rich historical tapestry, it offers an enchanting allure for both residents and visitors alike, and this is especially true for those with a passion for golf. Springfield has brought a range of modern family homes to the area with a nod to traditional Scottish housebuilding. They follow a thoughtful design that complements the surroundings, while ticking all the boxes that home buyers are looking for right now.
These homes are situated just a leisurely stroll from the town centre, home to quaint independent shops, charming cafes, and traditional Scottish pubs. There are also primary and secondary schools making education easily accessible for families. Dornoch Cathedral takes pride of place in the heart of the town, a magnificent structure dating back to the 13th century, which stands as a testament to the town's enduring legacy. Beach lovers will also be spoilt for choice in Dornoch with a coastline that stretches for miles, home to Dornoch Point and Loch Fleet National Nature Reserve.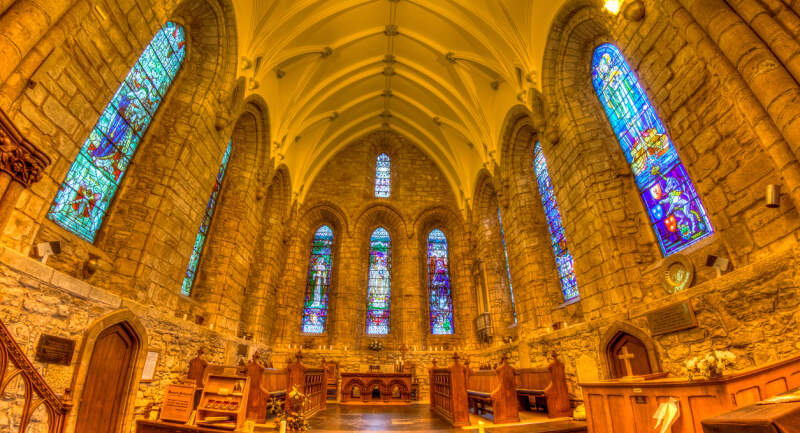 Turning our attention to golf, the Royal Dornoch Golf Club has one of the most well renowned courses in Scotland, with its Championship Course currently rated at number 13 in the entire world. It's steeped in history, having originally been imaginatively designed by legendary golfing architect 'Old Tom' Morris in 1886, and to this day is considered a special golf experience that is a must play for both amateur and professional golfers. The course combines stunning beach views with challenging conditions. Many of its greens sit atop raised plateaux adding to the difficulty when playing approach shots as finesse is required to land shots accurately. All of this adds up to a rewarding experience that leaves even the most seasoned golfers in awe.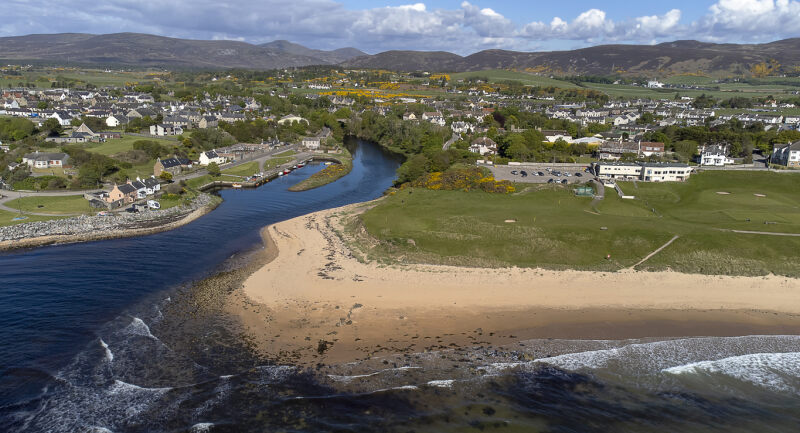 The club is also home to a second, more relaxed course named the Struie. If you're keen to get the family involved, it's the perfect choice as it is just as well looked after as the Championship course, but much easier to navigate for beginners. With 18 holes, it is guaranteed to provide hours of enjoyment and allow you to gain experience in a more simplified environment, while still being a great test of skill its own right.
If all of this has got you thinking you'd like to live near the links, take a look at our availability at Springfield Dornoch today. And make sure you tick the Championship course off your bucket list in the near future.
Dykes of Gray, Dundee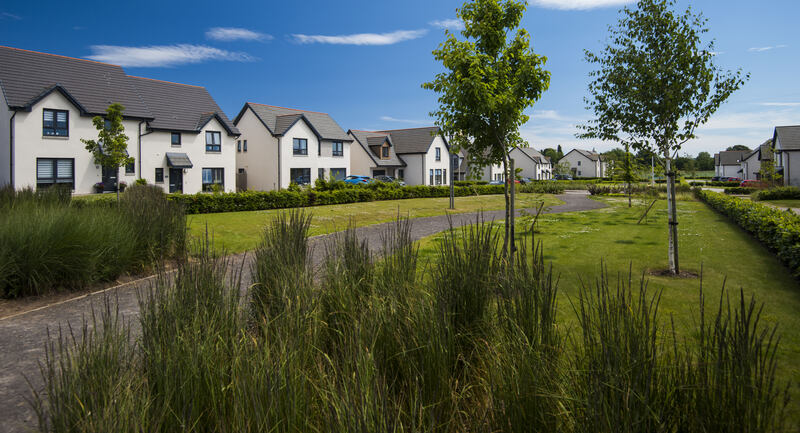 Located just to the west of Dundee city centre lies one of the most carefully considered new build villages in Scotland. At Springfield, we have community at our core and have worked hard to create an environment where people can live, and enjoy all the amenities found in a fully established village. Our Dykes of Gray village does just that, with a shop, village green and bus service already in place - just the beginning of many great features to be added as the development progresses.
Our homes are ideal for a wide range of buyers, with apartments providing attractive and modern accommodation, and a range of two to five bedroom houses offering great flexibility of choice for everyone from first time buyers to large families looking for space to grow.
The city centre lies just a ten minute drive from Dykes of Gray, and there you can find a thriving atmosphere filled with culture and entertainment. With great food, live music, shopping, museums and more, you will be able to mix it up as much as you want with plenty of activities at your fingertips.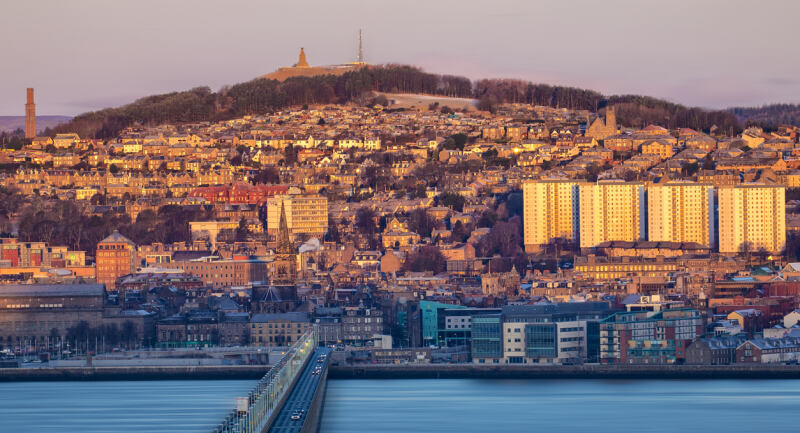 Within the immediate vicinity of our development, there are two golf courses which are within a ten minute drive. Downfield Golf Club is one, famed for being the first venue to host the Scottish Open, and qualifying rounds of the prestigious Open Championship on two occasions. Then there's Piperdam, which has both an 18 hole and 9 hole course on its premises, as well as a leisure resort with restaurant, spa, indoor pool, gym and steam room. It's the perfect place close by to treat yourself to a little bit of pampering, whether that's with a game of golf or something less strenuous.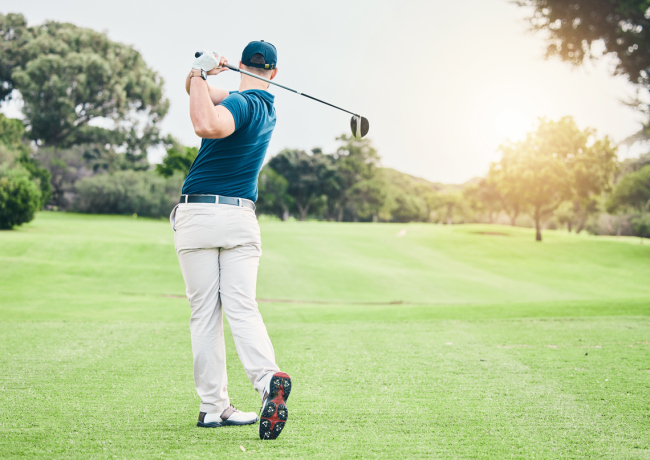 A little further afield of our development lies the famous Carnoustie links, a half hour drive from Dykes of Gray but well worth the short trip. When it comes to naming famous golf links, this one is probably one of the first to spring to mind for most people. Carnoustie is home to three courses, including the Championship Course, where eight Open Championships, two Women's Open and two Seniors Open Championships have taken place, making it a challenge for even the most professional golfers in the modern game.
If you'd like to know more about our homes at Dykes of Gray and learn what makes a Springfield village stand out, take a look at our development today.