We are meticulous about the design of our homes and the vibrant communities we create. Regardless of age, life stage or requirements, we have developed a wide range of beautiful home styles to suit everyone. From well-proportioned two-bed apartments that are ideal for first-time buyers or downsizers, to spacious and versatile five-bed family homes located at the heart of bustling developments, we put the needs of our customers at the heart of our design.
Springfield is passionate about developing great places that people want to be and stay. Our developments and flagship villages are created to knit in with the unique fabric of the cities, towns and villages where we build. We carefully consider the facilities and amenities needed to create self-supporting, sustainable communities that will thrive and, crucially, support generations to come. This includes plenty of green space, playparks, strong links to surrounding areas, schools, medical facilities, and shops.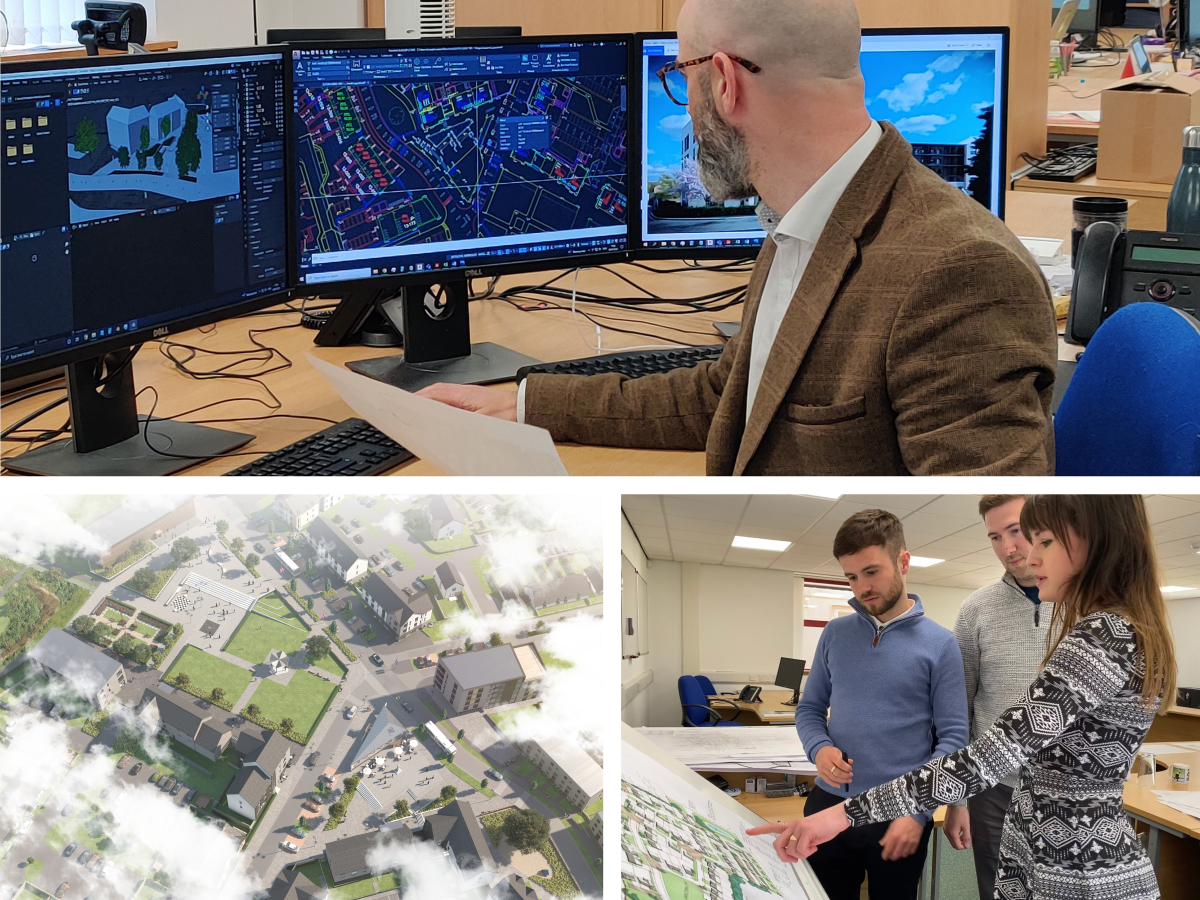 More so than ever before, people are considering the environmental features of their homes, and so do we. We provide electric vehicle cabling, installed to the most convenient part of the home to make the installation of an electric car charging point as easy as possible. We install air source heat pumps, which allow homes to produce energy from outside air and have the potential to significantly lower energy bills. In some developments, we also include solar panels as part of sustainable home design.
Modern, contemporary living is at the forefront of the design process. We take the time to really listen to our customers, to understand their changing needs, their lifestyles and what they require from their home. It is because of this deep understanding that we prioritise flexible layouts. Most of our homes are totally adaptable and allow customers to choose an open or closed plan ground floor option, making complete ground floor living a reality if they wish.
We know that practicality is crucial, which is why our homes are built for real people with real lives. We build in ample storage space and most of our homes are designed with home working in mind. Some of our plots are even designed with a sunroom or with the option for one to be added, allowing homeowners to truly personalise their space and make it their own, which of course, is exactly what great design is all about.