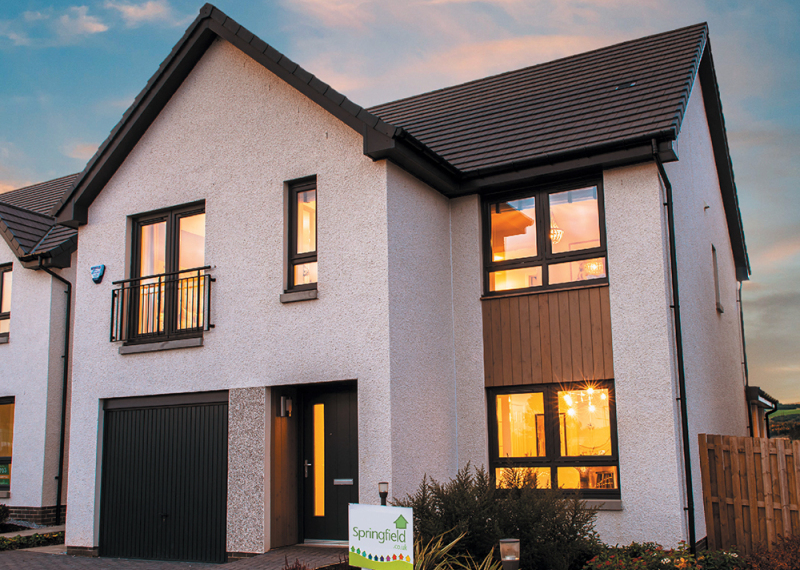 Energy efficiency is becoming more important all the time. It's something that is moving up the priority list for new home buyers, and an area where, at Springfield, we are always looking to innovate and excel beyond industry standards.
There are many advantages when you buy a new Springfield home that are much harder to come by on the second hand market. Here are some at a glance:
We use cleaner energy sources which are kinder to the environment.
Our efficient heating systems are more cost effective and use less energy.
The heating system, pipework, and radiators are all new and reliable.
Thermal home insulation that we use locks in heat during the winter.
Our windows and doors have tight seals to also keep the heat in.
You can set schedules and control your heating using an app.
All new integrated kitchen appliances are included in the price and use modern technology to run efficiently.
Your home is futureproofed with cabling for an electric car.
All the energy efficient features listed can add value to your home.
You could be eligible for a green mortgage.
We want to make it as easy as possible for you to live a green lifestyle. Whether it's turning on the heating, switching on the lights or popping the dishes in the dishwasher, you can do it all in comfort, knowing that the environmental impact has been minimised as far as possible.
Let's take a closer look and explore how our new build homes provide you with more.
Cleaner and more efficient energy sources.
We use modern heating systems across all of our developments that perform to a high standard. The exact method used is carefully considered on each individual development to provide the best choice of energy source, and will be one of the following:
Air source heat pump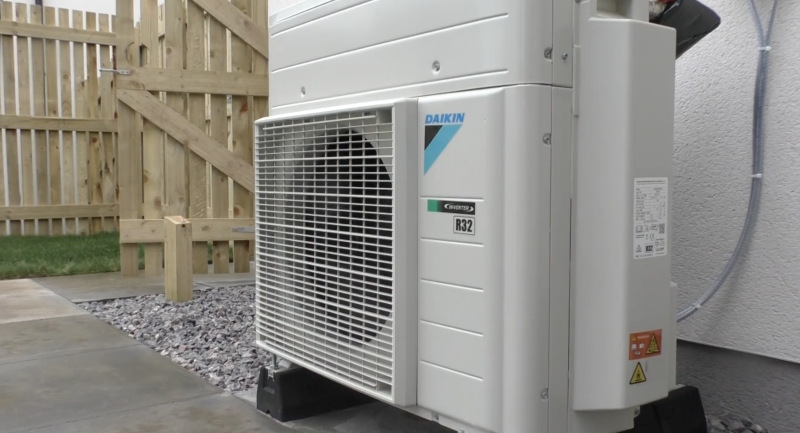 This heating system type uses no gas at all and is rising in popularity across the UK. It relies on electricity to power your home, extracting heat from the outside air (even when temperatures are below freezing) and performs all the same tasks as a gas boiler.
These systems can be extremely expensive to retrofit into second hand properties, but with a new build from Springfield, it's all included as standard in the purchase price of your home. It is estimated that an air source heat pump can add between £4,500-£8,000 to the value of a home, making them a great investment as well as a cosy and efficient alternative to fossil fuels.
For more information, you can watch our full video guide explaining how they work and all the features included.
Hybrid air source heat pump and gas combination boiler
These homes use a combination of an air source heat pump, mentioned above, and gas central heating to power your heating and hot water. The two systems communicate with each other to heat your home in the cheapest and most energy efficient way possible.
While not completely fossil fuel free, this option reduces the use of gas and provides cleaner energy than using a gas boiler alone. Like the full air source heat pump, this hybrid system can also add value to your home and save you money on bills. We also have a video guide with more information on this heating system.
Solar PV panels and a gas combination boiler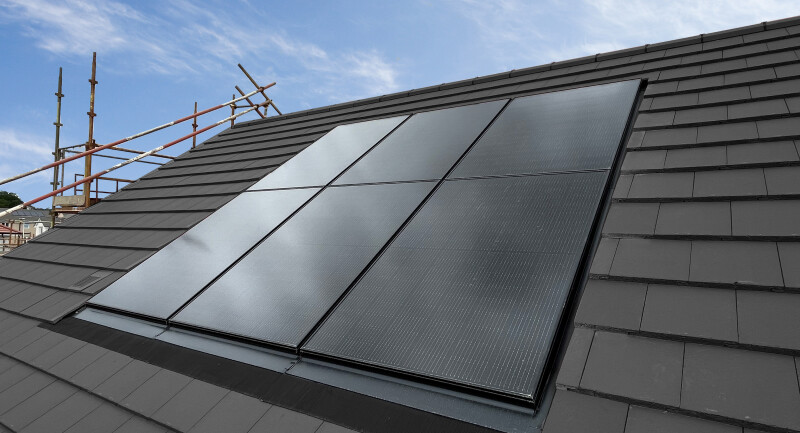 PV panels generate electricity which can be used to power your heating, hot water, and electrical items. As you are only using energy from the grid when the PV generated energy runs out, this reduces the use of gas making it cleaner, as well as saving you money, as you don't have to pay for the energy you generate yourself.
On average, PV panels can increase the worth of a property by £1,350 to £5,400, meaning you're investing in a home with features which will add value.
A more cost effective way to power your home.
One of the huge advantages to buying a new home is the cost saving on your energy bills. As a result of modern innovations in heating and insulation, estimated bills for a new home are three times lower than the national average for second hand homes. And we don't even have to go back too far to see a noticeable difference in carbon emissions, with the average new build home producing 75% less than a home built in the 1990s.
New and reliable heating systems, pipework, and radiators.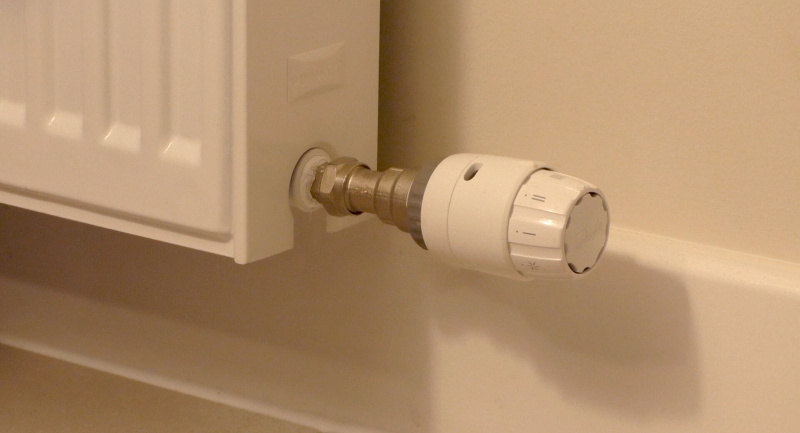 With a new build home there are no hidden surprises, and you won't need to budget to replace old things in the home, like the boiler or windows when you buy a new Springfield home. Everything has been installed proficiently and all equipment used meets a high standard.
Second hand homes are often sold as seen, and unfortunately there are some things you just can't pick up in a 20-minute viewing or from the home report. Pipework can deteriorate with age, and damaged pipes can burst and leak. Older radiators use more energy and take longer to heat up rooms than modern radiators. New radiators also have thermostatic valves, and you can set them to frost protection mode when you're not using them to avoid frozen pipes in the winter. You may also find that older homes have poor water pressure. Between the cost of upgrading old heating systems and repairing any damage caused by old equipment, a new build home is a wise choice.
In the unlikely event something goes wrong, you have peace of mind with our two year aftersales warranty, and 10 year NHBC guarantee.
We build well-insulated homes that reduce the need for heating.
We believe that an energy efficient home starts with the building materials. In our wall and roof insulation, we use a thermally efficient, durable quality fabric to keep the heat in. New windows and doors also help to ensure that warm air doesn't escape.
This way your home locks in all the natural heat to reduce your reliance on heating, and when you do decide to turn the heating on, it stays warmer for longer. Not only that, but the insulation regulates temperature, meaning it also keeps your home cool during the summer.
Our insulation goes beyond Scottish Building Standards, which are some of the most stringent in Europe, to ensure we are delivering the best for our customers.
You can set schedules and control your heating using an app.
While you have the option of using the wall control panel to adjust the settings for your heating, the majority of our homes have the option to download an app. This means you can control your heating remotely, ideal for if you're at work and decide you want to put the heating on so it's warm when you get home (or if you're just comfortable on the couch and don't want to move).
You can also get the most out of your heating system by setting schedules on the app. Want your heating to hit 21 degrees at 6am every day? You can just go on to the app and program it into the diary. And we have guides to talk you through the steps in the 'how your new home works' section of our website.
Integrated appliances are included in every Springfield home.
We have always been proud to go further than many of our competitors when it comes to what is included as standard in our homes. Whether you're buying a one bedroom apartment or a five bedroom villa, we include a fantastic specification across our full range.
With all new kitchen appliances, including your oven, hob, hood, dishwasher, microwave, and fridge freezer included as standard, your home will be much more efficient with the latest technology optimised for energy efficiency.
Your home is fitted with LED lighting, which can produce light up to 90% more efficiently than incandescent light bulbs, and designed to make the most of the daylight with naturally well-lit open spaces and large windows.
We install cabling for electric car charging.
In all our homes with a driveway or garage, we install cabling for an electric car charging point, making it easy for you to have a charger installed should you make the switch to an electric car in future. This will ensure there are no intrusive works like digging up gardens or driveways required to install the cables.
Current UK climate change targets aim to ban the sale of new petrol and diesel cars by the year 2035, and car charging points in homes will be an attractive feature as the deadline draws closer. Electric car sales increased by 40% in 2022 and one in ten new vehicles are electric, with that number set to increase even further. It is estimated that an electric vehicle charging point can increase the value of a home by around £5,400 to £7,400.
You may be eligible for a green mortgage.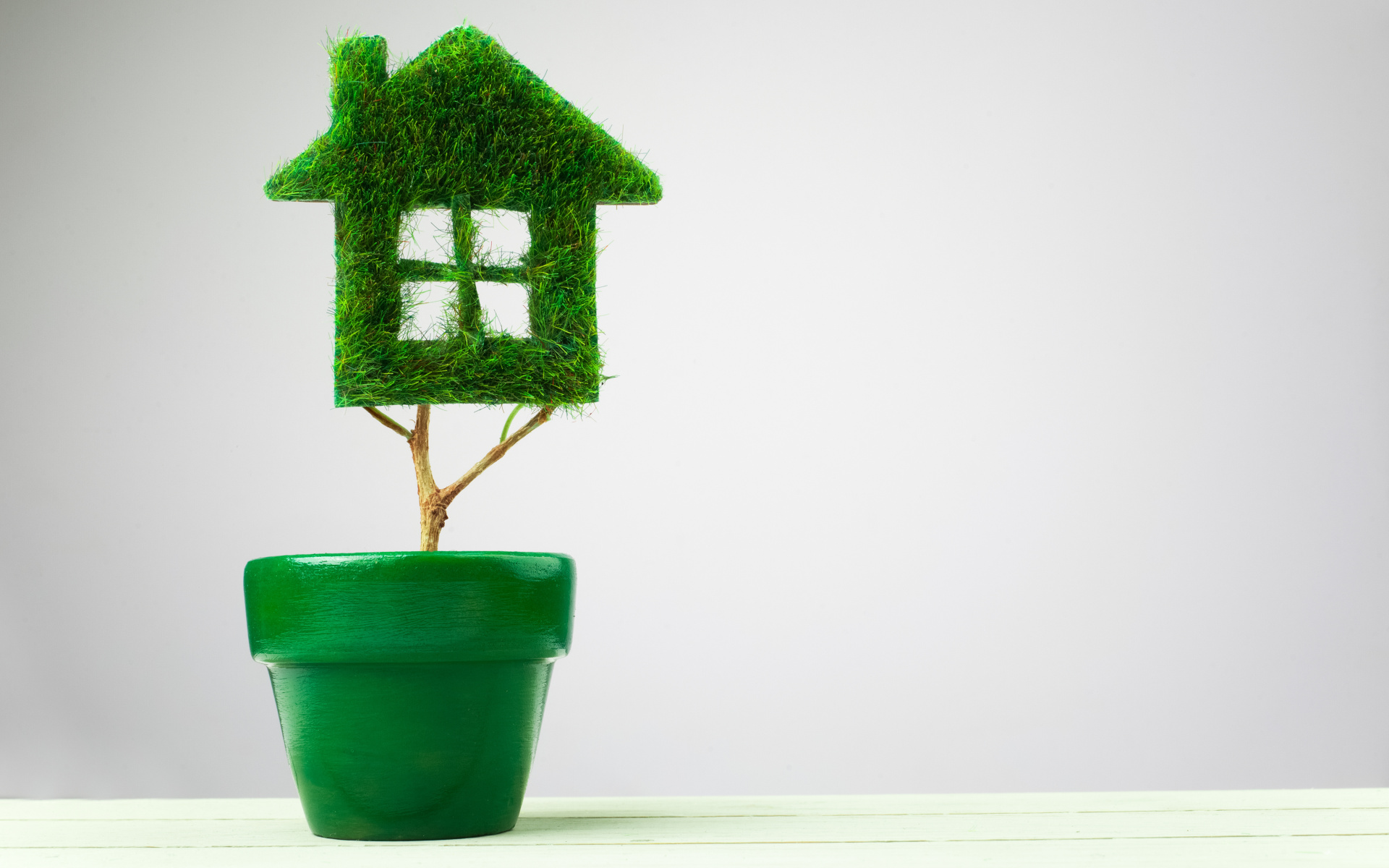 Lenders may offer you cashback and/or a better interest rate when you take out a mortgage on an energy-efficient property. This is what is known as a 'green' mortgage. Some lenders even stipulate that the property must be a new build to qualify. You can speak to your mortgage advisor to find out if a green mortgage could be the best option for you.
It all adds up…
When you take everything together, it's clear to see that a new build from Springfield offers a more convenient, more reliable, and more efficient home when compared with the second hand market.
We also go further than industry standards in a lot of areas to bring you a sustainable home. And as the features mentioned are included in the price, you can buy from us safe in the knowledge that there are no hidden costs standing in your way when it comes to owning a home that is built to service your current and future needs.
For more information on what energy efficient features are available on specific developments, speak to our friendly Sales Consultant for your chosen location.