From concept to construction, all Springfield properties are approached with a keen eye to detail and an unwavering commitment to delivering the highest quality homes in well-designed communities, that will stand the test of time.
We are proud to build homes with sustainable timber kits, made off-site at our dedicated kit factory. Timber frames allow more space for insulation than a brick building and have naturally thermally insulating properties. The timber we use is approved by The Forest Stewardship Council (FSC), which is an international, not-for-profit organisation promoting responsible forest management and the production of sustainable lumber and wood products.
Since we were founded over 30 years ago, our dedication to providing our customers with a best-in-class modern home has been evident both inside, and out. We take a 'fabric first' approach to the design and construction of our homes because we know that if we enhance the thermal performance of the home at the outset, it will retain heat for longer and keep heating costs to a minimum for our customers. We consider solar gain when we design our homes, so that each home benefits from as much natural heat and light as possible and we use a mix of new technologies across our developments such as hybrid and full air source heat pumps and PV Solar Panels.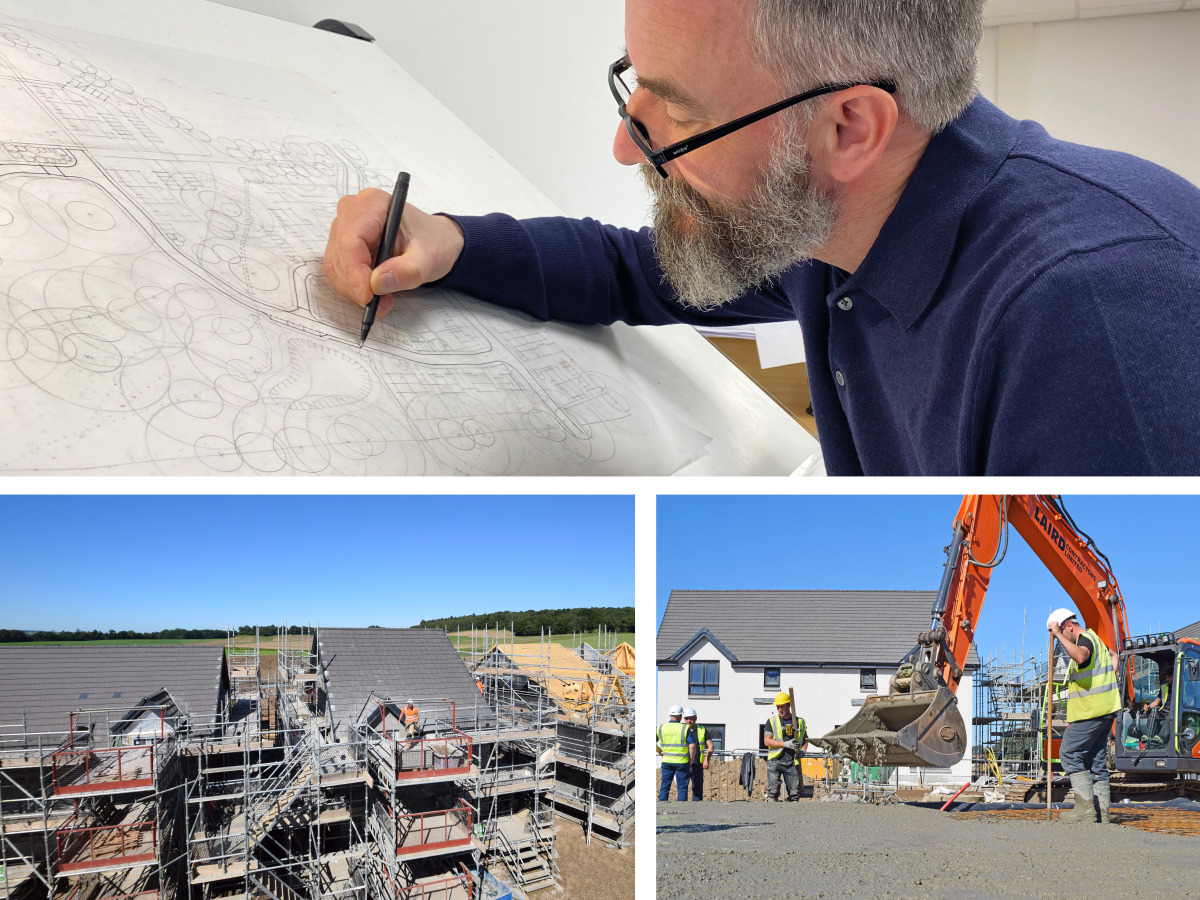 We believe in investing in outstanding craftmanship and high-quality workmanship. Our on-site teams work hard to ensure customers are delighted with the finish of their homes and we are committed to using skilled and reputable suppliers and subcontractors, who will meet our exacting standards and share our in-house team's approach to excellent delivery. We use highly trained local suppliers where possible, supporting the communities we develop, and we continually review our work throughout the build process.
We know that a home is more than just bricks and mortar to our customers, which is why we pay special attention to the internal specification, including installing contemporary fixtures and fittings to our homes. We also offer a choice of paint colours, allowing homebuyers to put their own stamp on their home from the outset. This is a rare feature and demonstrates our efforts to go the extra mile to help our customers transform their house into a home.
The exact specification we offer depends on the individual house type and development, however front and back garden turf is included as standard in all of our homes.
Perhaps the greatest testament to the quality of our homes is the high levels of customer satisfaction we receive. Based on our customer feedback, over 90% of our homeowners say they would recommend Springfield to friends and family.