Housebuilder buys full wish list for Highland Action for Little Ones
11th August 2023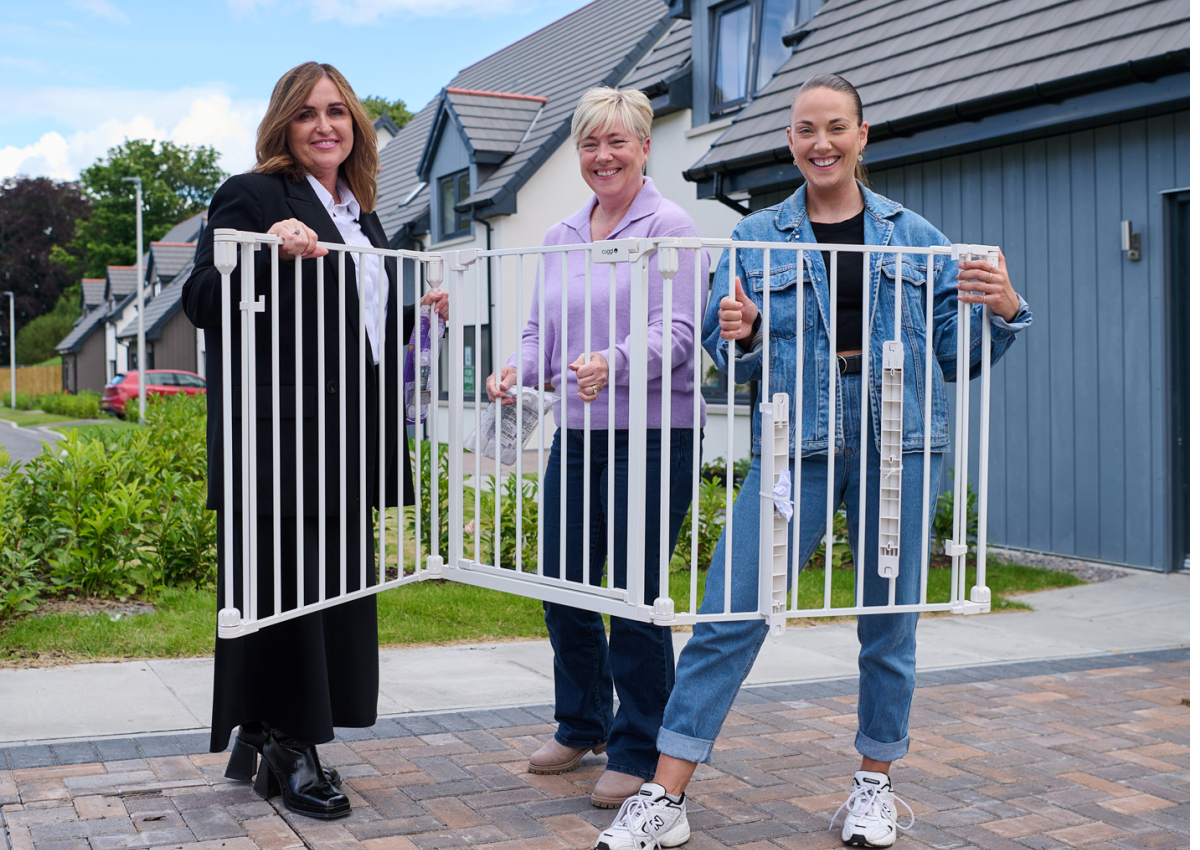 The Springfield Group has donated over £1,600 to charity, Highland Action for Little Ones (HALO), addressing the outstanding needs of local families.
Based in Inverness, HALO aims to uplift and empower families and children living in poverty and fleeing domestic violence by providing essential support and resources. They collect donations of new and pre-loved clothes, cots and baby equipment and work closely with social services, Women's Aid and other organisations to distribute these items to families in need across the Highlands.
The charity is currently fundraising for baby safety equipment such as stair gates, door guards and safety locks for cupboard doors totalling £1,652, as they have seen an increase in requests for these items from health visitors.
Springfield Properties and Tulloch Homes, both part of the Springfield Group with developments across Moray, Inverness and the highlands, stepped in, covering the cost of all of the 47 items required that will help 10 families in the Highland region.
Mel Thomson, Co-Founder and Operations Manager for HALO, said:
"The emotional impact that poverty has on a parent's mental health and wellbeing can increase stress and lead to poorer mental health. By providing families in need with essential items, like safety equipment for the home, we can help reduce their stress. Our vision at HALO is not only to provide immediate assistance but also serve as a catalyst for positive change in the lives of those we support.
"This generous donation from the Springfield Group is going to make a big difference to the local families we support, keeping children safe in their homes and we thank them from the bottom of our hearts."
Springfield Divisional Sales Director, Joyce Hadden, added:
"Across the Springfield Group, we work hard to support the wider community in areas where we are building our high-quality homes. We were touched by the work that HALO does and the impact the charity has on families in need by providing practical things like stairgates to help children keep safe in their homes. We are delighted to be able to help them to make a difference by purchasing all the items on their wish list."
Halo's service is confidential which encourages families in need to reach out for the support. The charity has supported many families in the Highlands and, with kind permission, some have shared the following anonymous comments:
"We just didn't know where to turn for help and a friend saw your facebook page, we just wanted to say thank you Halo. Our home is safer now for our sons and the new cot bed is amazing."
GS - Inverness
"I just couldn't afford to buy the baby safety equipment, I knew I needed it to keep my baby safe but have no family here to help and my Health Visitor contacted you and I have 2 new stairgates and cupboard locks and I'm not so stressed out. I just wanted to say thank you and it means a lot that someone cares."
HW – Ross-Shire
For more information about HALO visit: https://www.facebook.com/HighlandActionForLittleOnes/about