Santa visits Dykes of Gray for community's first Christmas event
13th December 2021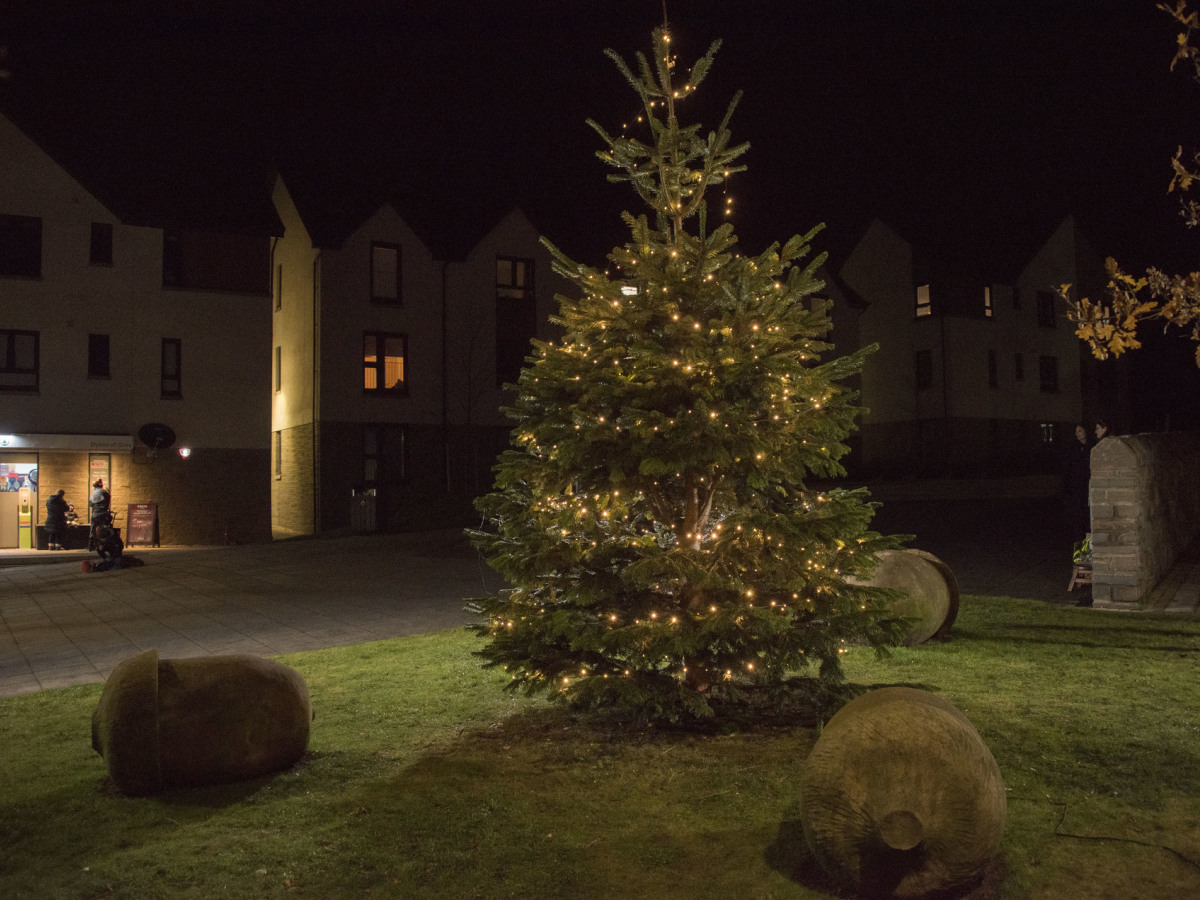 The residents of Dykes of Gray have signalled the start of the festive season with its first official Christmas community event.
A number of families from across the village gathered with neighbours around the beautiful Christmas tree to enjoy an evening of Christmas carols and festivities.
The event was organised by Springfield Properties, the developer behind the village, to offer the residents within the village an opportunity to safely come together to celebrate the start of the festivities.
The Springfield Properties team donated an impressive 14-foot tree which is displayed in the heart of the development featuring solar powered fairy lights and was a centre piece for the festive get-together.
The event, which took place on the 3 of December, had plenty for families to enjoy, including a festive performance from local choir group, candy canes, a food van organised by the local shop owner, and even a visit from Santa himself.
Community Engagement Co-ordinator, Megan Black, of Springfield Properties, said:
"At Springfield we understand the importance of community spirit and it was wonderful to see so many people join us for this Christmas experience. This is the first festive community event we have brought to Dykes of Gray, but as the community continues to grow, we hope to build on its success.
"It was a magical experience with such a fantastic turn out - it was so lovely to see so many people come along. I would like to take this opportunity to wish everyone from Dykes of Gray a very happy Christmas and new year, when it arrives."