Coming home to Scotland
Knockomie Braes, Forres
Jenny was looking for her dream cottage beside the sea, but chancing upon a Springfield show home while walking her dog changed her mind.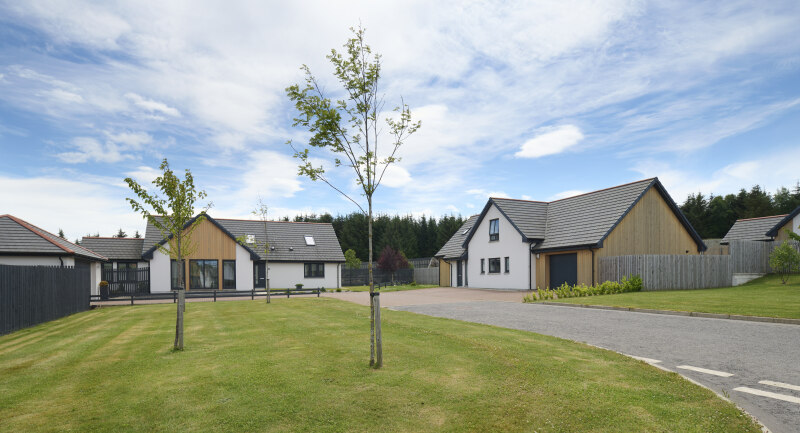 I first visited the Moray Coast about three years ago in my camper van. I was really impressed with the area and the lovely outdoor feel of the place. There and then I decided that somehow or another, I'd find my new home here. Having lived just outside Newcastle for 27 years, but being originally from Dunoon, I knew it was time to come home to Scotland.
It wasn't a new build I was looking to purchase initially. I was looking for a quirky Scottish house overlooking the sea. I sold my house in April 2022, and I rented a little holiday cottage north of Elgin while I kept searching. One day I took my dog for a walk in the surrounding area, and I happened to notice the Knockomie Braes show home in Forres was open, so I decided to pop in.
I had a chat with the Sales Consultant. I was never an estate person or a new build person, but the location of this bungalow was absolutely perfect.
I like that the estates are unique. Too often new build developments are crowded with rows of identical houses, but you don't get that here. Instead, the houses all have distinguishing features and there's plenty of open green spaces.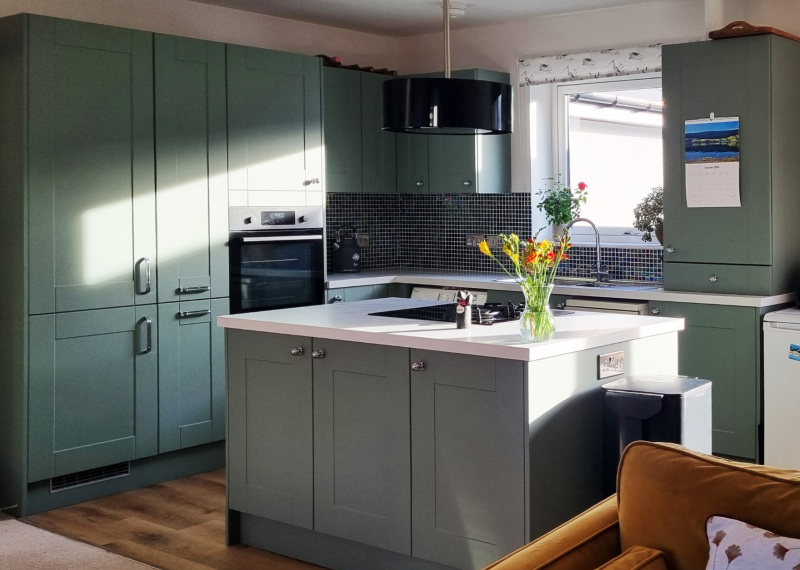 The community Springfield has created is truly wonderful. There are lots of local Facebook groups, through which I've actually had the chance to get involved with a mentoring scheme for young people. When my dog sadly passed away, I mentioned it on one of the groups and someone kindly offered to let me spend time with their dog. It's a very friendly community, we even have a neighbourhood WhatsApp chat group.
The reservation process couldn't have been easier. I had plenty of time after reserving the property to keep an eye on other homes in the market, like that quirky cottage overlooking the sea I envisioned. In the end, I didn't see anything anywhere near as nice and you can't beat being able to choose your kitchen, your bathroom, and have your house the way you want it from the minute you walk in.
The option for add-ons and upgrades is fantastic – I treated myself with the kitchen and changed the layout to include an island. The Springfield Choices Coordinator, Ryan, was really helpful and kept me in the loop every step of the way, nothing was too much trouble for him.
Read previous
Bertha Park, Perth