Living in Dundee is an attractive proposition, and becoming more-so all the time as the city evolves and offers more.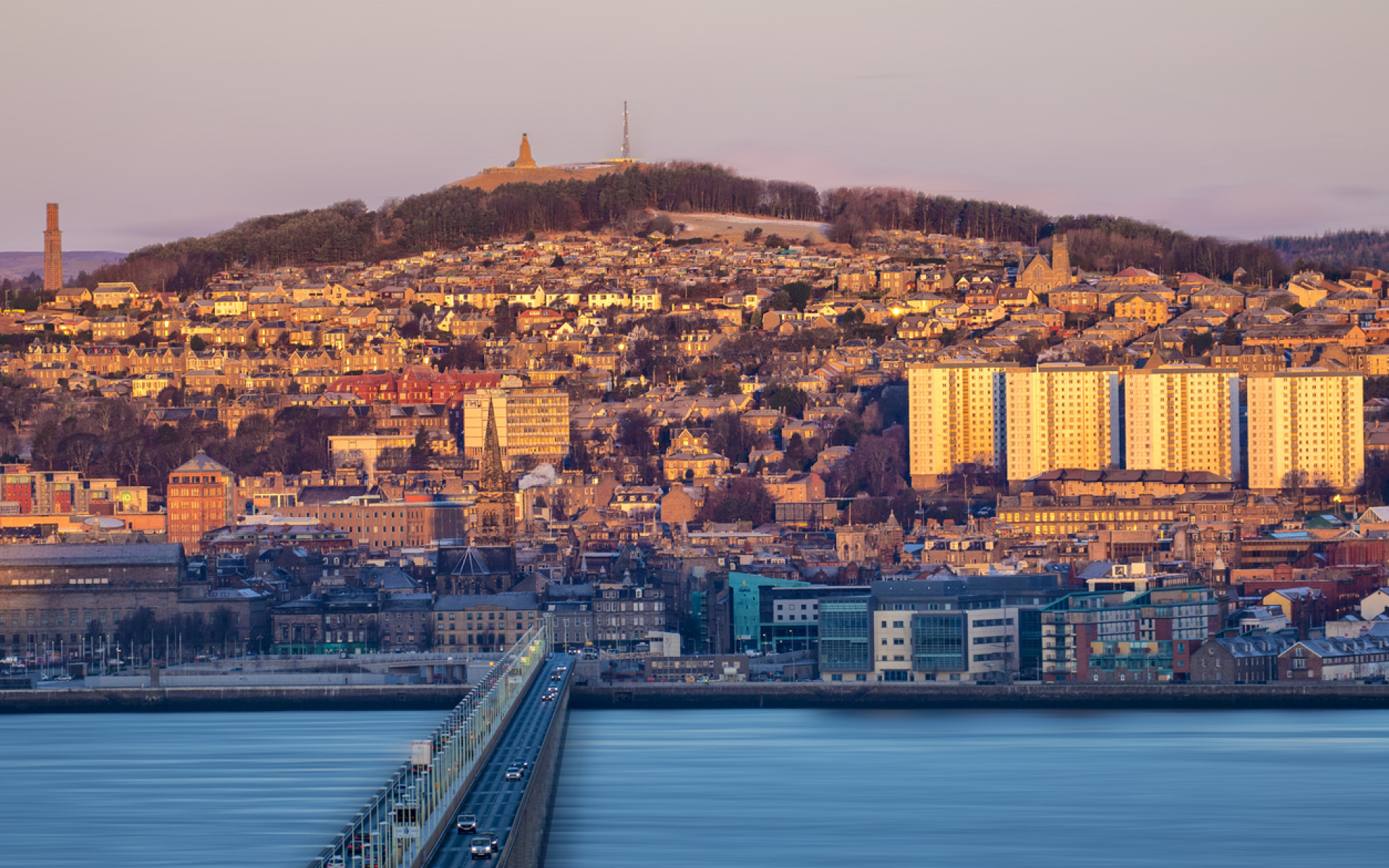 Today, you'll find a unique blend of great places to work and study, museums celebrating history, progress and innovation, and a vibrant range of restaurants, bars, and entertainment venues.
Dundee is also surrounded by natural beauty, the city synonymous with the industrial coastline of the River Tay, while the countryside lies just a short distance away with many peaceful walking routes to enjoy when you're looking for a quieter moment.
Universities in Dundee
If you're targeting a university place in Dundee, there are two well established locations – The University of Dundee and Abertay University.

University of Dundee
The University of Dundee consistently ranks as one of the top universities in the UK, and is known for having an interdisciplinary approach, with a strong reputation in fields like life sciences, medicine, dentistry, law, and art and design. In fact, it is home to the Duncan of Jordanstone College of Art and Design, and its connection to the V&A museum and other cultural institutions in the city makes it a great choice for students in the arts. If you are interested in starting your own business, the Centre for Entrepreneurship within the university provides resources and support for students launching their own start-ups.
Abertay University
Meanwhile, the Abertay University offers a unique proposition of its own, with technology being one of its main strengths. Whether it be the development of computer games, cybersecurity, or digital forensics, it is a great launchpad for a career with the opportunity to work on real world projects and gain practical experience. Abertay is also home to the renowned Dundee Business School, which offers programs in hospitality and culinary arts. Whether you are thinking of studying yourself, or planning a life in Dundee with children who are interested in further education, there is lots of opportunity to be found.
Jobs in Dundee
If you're relocating to Dundee and looking for work, there is a diverse range of sectors contributing to employment in the city.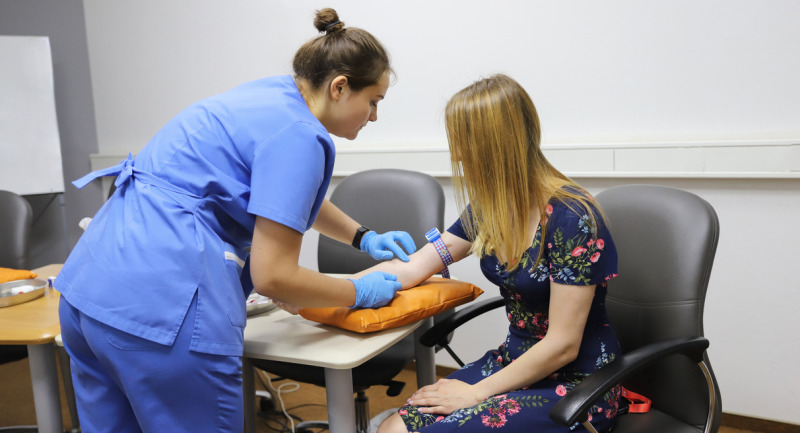 There are two major hospitals, Ninewells and Royal Victoria, generating employment opportunities for healthcare professionals, researchers, and support staff.
Dundee's two major universities are also significant employers, attracting academics, researchers, administrative staff, and support personnel. The research sector also contributes to employment, especially in fields like life sciences, technology, and engineering. The digital and creative sector is also thriving. Video game developers in the city include 4J Studios, best known for the development of Minecraft, as well as Rockstar Dundee, YoYo Games and Outplay Entertainment.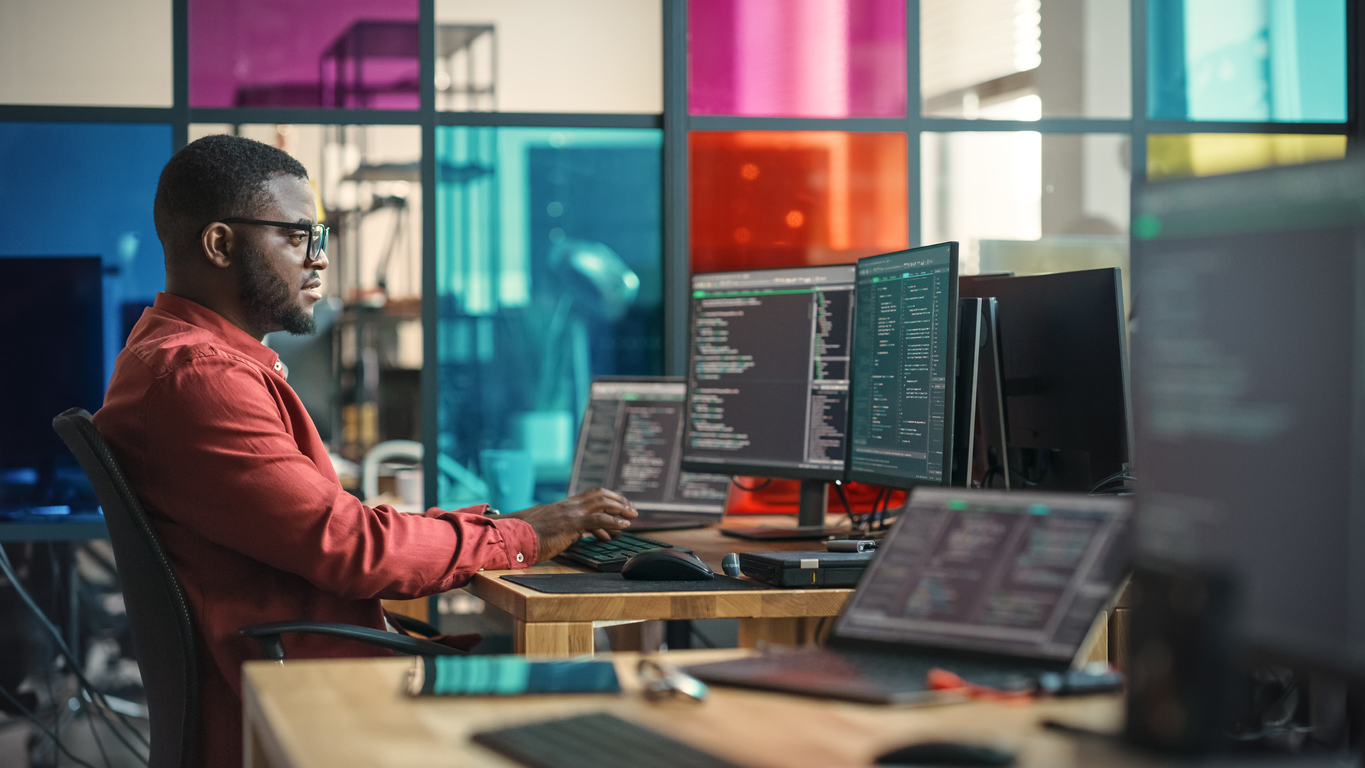 There are also jobs in more traditional sectors, including tourism and hospitality, financial services, public sector, retail, manufacturing, and engineering. Dundee has been involved in the renewable energy sector, which has grown the engineering sector and created jobs like project management and construction. There are also a number of distilleries, breweries and food production companies that provide jobs in the food and drink sector.
History and culture
Dundee is steeped in history, and you can explore its fascinating past through various historical sites, museums, and architecture. The city played a significant role in the industrial revolution, and remnants of its maritime and manufacturing heritage can be found throughout.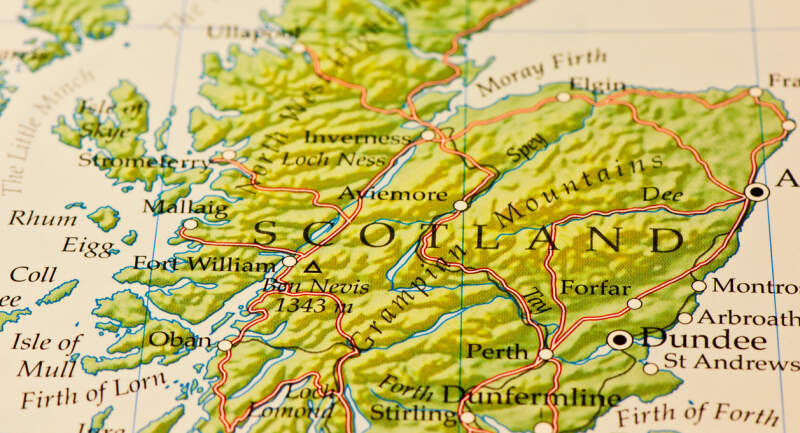 The Middle Ages
The area now known as Dundee has a history dating back to the Mesolithic period, with evidence of ancient settlements and fortifications. The Celtic people, particularly the Picts, inhabited the region. Dundee's recorded history begins in the 12th century when it was granted a royal charter by King William the Lion, making it a burgh. The city grew as a trading and fishing port, with a castle built in the 13th century. The city was frequently involved in conflicts and played a role in the Wars of Scottish Independence.
Industrialisation and the Three Js
The 19th and early 20th century saw Dundee's transformation into an industrial powerhouse. The city became known for the 'Three Js' – Jute, Jam and Journalism. The jute industry involved the production of jute products like textiles and ropes and brought wealth and rapid population growth to the city. Its peak lasted nearly a century in Dundee from 1830-1920 before fierce competition from the Indian jute industry caused a decline.
Jam is said to have been invented by a Dundee woman in the late 1700s named Janet Keiller. Her recipe was developed further by her son James, who opened Kellier's factory, famous worldwide for producing jams and marmalades for two centuries. And lastly, the final J for journalism is attributed to DC Thomson, a publishing firm established in Dundee in 1905 and responsible for hits including The Beano, The Dandy and The Sunday Post. The company still employs around 2,000 people, with offices in Dundee.
Shipbuilding and the RRS Discovery
Shipbuilding had also been a prominent industry which had grown throughout the 1800s. In 1901, Dundee became famous for the RRS Discovery, the ship used in Captain Robert Falcon Scott's first Antarctic expedition in 1901-1904. Today, you can visit the Discovery Point Museum to learn more about this historic voyage. Shipbuilding continued throughout both world wars, with the city having a significant contribution to the war effort.
As the industrial era declined, Dundee adapted and diversified its economy, focusing on sectors like education, healthcare, and technology. Its universities attract students and professionals from around the world.
Modern Regeneration
In recent years, Dundee has undergone a significant transformation, with a focus on waterfront development. The opening of the V&A Dundee Museum in 2018 marked a major milestone in the city's regeneration efforts, drawing attention to its cultural and creative offerings. It is now the beautiful and thriving city we know and love today, famous for its scientific and technological innovations, cultural attractions, and welcoming community. It is also home to a wide range of bars, restaurants, and leisure facilities to enjoy, and many cultural events and festivals are held throughout the year.
Museums in Dundee
Naturally, with such a rich history which has evolved over the years through innovation, Dundee has a lot to showcase. It stays relevant with new exhibitions showcasing the latest developments, as well as recalling some of its greatest success stories from over the years.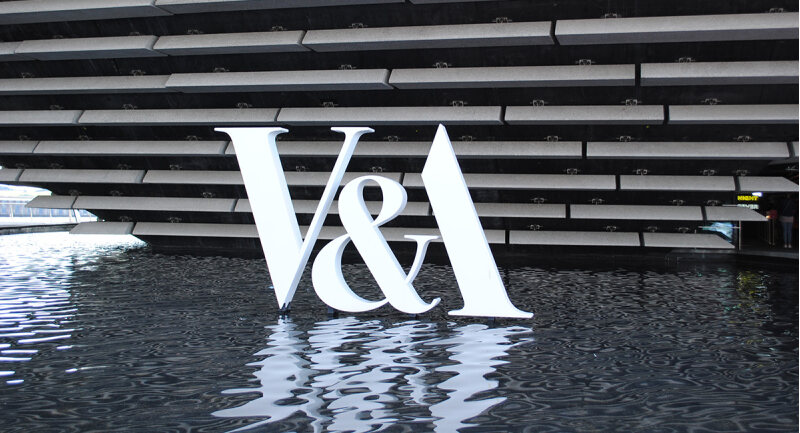 The V&A Musum Dundee
Opening its doors for the first time in 2018, the V&A is Scotland's first design museum. It is a branch of the Victoria and Albert Museum in London and offers diverse range of exhibits and collections related to art, design, and innovation. Before you even enter the museum, you'll be captivated by the museum's stunning architecture. The building, designed by renowned architect Kengo Kuma, is an attraction in itself. Its dynamic and innovative design is inspired by the cliffs of north-eastern Scotland.
The museum has a variety of permanent collections that encompass a wide range of design disciplines, including fashion, textiles, ceramics, furniture, and more. You'll find both historic and contemporary pieces on display, showcasing the evolution of design. You can explore cutting-edge technologies, materials, and creative processes that have shaped design in various fields, with a specific focus on Scottish designers and their contribution to the industry. The museum often hosts design workshops, talks, and events that allow visitors to get involved and learn more about the world of design. These activities can be both educational and entertaining. And of course, no trip to a museum is complete without a trip to the café and gift shop.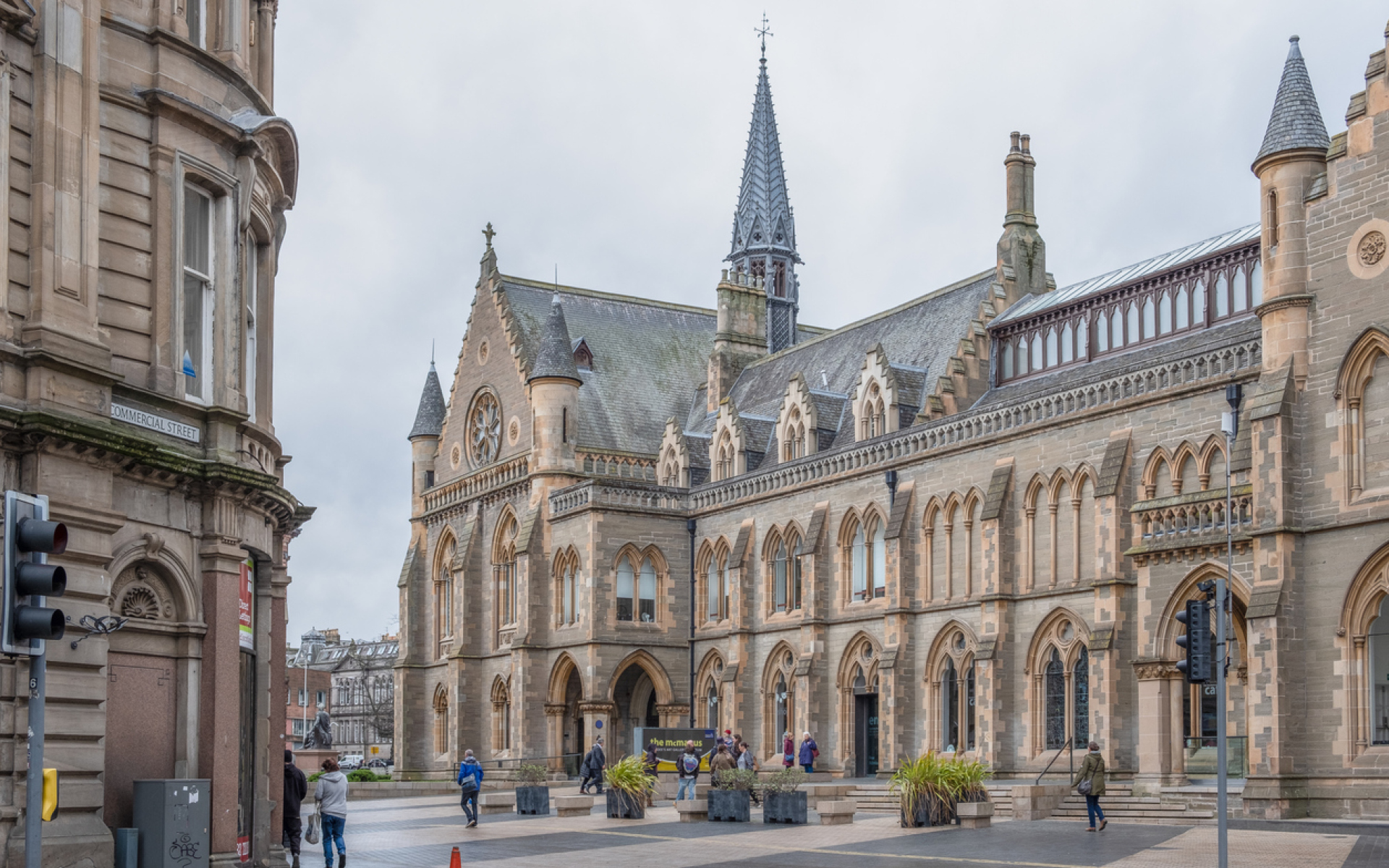 McManus Galleries
Another famous Dundee museum is the McManus Galleries. It features an extensive art collection, including works by prominent Scottish artists, European paintings, and contemporary pieces. You can admire a variety of paintings, sculptures, and decorative arts from different time periods. Exhibitions provide insight into the city's history, covering topics such as the city's industrial heritage, maritime history, and the people and events that have shaped the area. It showcases a collection of archaeological artifacts, shedding light on Scotland's ancient history. You can view items like ancient tools, pottery, and jewellery. In addition, there's also discoveries on show from natural science collections, which include fossils, minerals, and taxidermy specimens.
Waterfront regeneration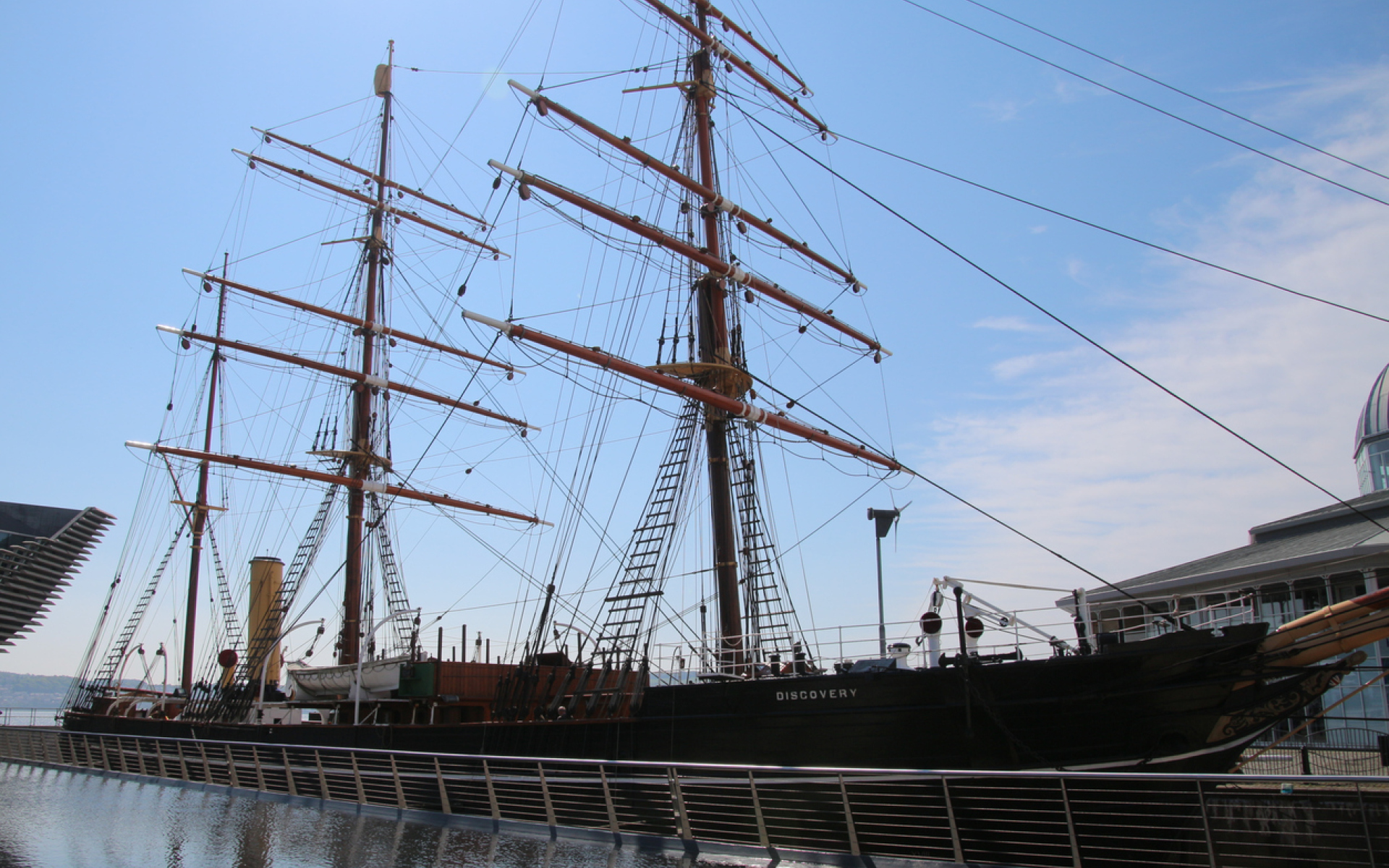 Discovery Point
One of the most iconic and prominent features of Dundee's harbour coastline is the Discovery Point. It is home to the RRS Discovery, famous for transporting Captain Robert Falcon Scott and his crew on their first Antarctic expedition between 1901-1904. The story of their voyage is fascinating, as they set off to chart previously unexplored territory.
While the goal was never to reach the south pole, and the expedition was purely scientific, the men travelled further south than anyone had ever reached before. Over five hundred new kinds of animals, spiders, shrimps, star, and shellfish were discovered. Hundreds of miles of coast, mountain ranges and glaciers were mapped for the first time using magnetic surveys. The men left the ship to cover over 950 miles in 93 days before returning to head home. The ship almost never made it back, with over 20 miles of ice separating the RSS Discovery from the open sea. Two relief vessels used controlled explosions to break the ice and allow the ship to return home.
The ship would make two more expeditions south in 1925 and 1929 and was still in active use over the decades that followed. After receiving some much needed repairs between 1979 and 1986, the RSS Discovery returned to her home on the River Tay, and in 1992, it was moved to a custom built dock on the waterfront, and received its own visitor attraction, Discovery Point. You can absorb a century worth of history in a day by paying a visit next time you're in Dundee – it's well worth making the voyage.
Slessor Gardens
Slessor Gardens is a beautifully landscaped public park and open space situated along the city's waterfront. It is named in honour of Mary Slessor, a 19th-century Scottish missionary who worked in West Africa.
Opened in 2016, the gardens sit in a previously disused space and are now one of the most popular locations in the city. It is a now peaceful spot to lie on the grass and enjoy an ice cream from Janetta's, which sits on the edge of the green. On special occasions, it is transformed into an open air music venue. In July of 2023, the band James played with support from Razorlight at Slessor Gardens.
There are also some landscaped pocket parks. Currently, there are 11 smaller themed gardens to the east and west sides of the green, each reflecting a connection to the city's history, culture, and relationship with the rest of the world. All of this, accompanied with the backdrop of the River Tay, make it a unique spot to visit on your travels to Dundee.
It's no surprise that our Dykes of Gray village, located in West Dundee has been a consistently popular location for people looking for a new home close to the city.
Places to eat in Dundee
Like all great cities, Dundee draws people from all over the world and with that comes great cuisine being introduced to the local area. You'll find both traditional Scottish dishes, including a local delicacy called a 'Dundee cake', as well as authentic international foods inspired by recipes from around the world.
If you're wondering what a Dundee cake is, it's a traditional Scottish fruitcake known for its rich, dense, and buttery texture. It's typically made with a combination of ingredients, including almonds, sultanas, currants, and candied peel. One of its distinctive features is the arrangement of whole almonds on top, forming a decorative pattern. The cake's flavour is often enhanced with a hint of orange zest and sometimes a touch of whisky, giving it a slightly citrusy and boozy undertone.
Scenic locations close to Dundee
You are spoiled for choice with natural beauty in the city and on the outskirts. If you enjoy beaches, country walks and a city filled with green spots and views, then Dundee has a lot to offer.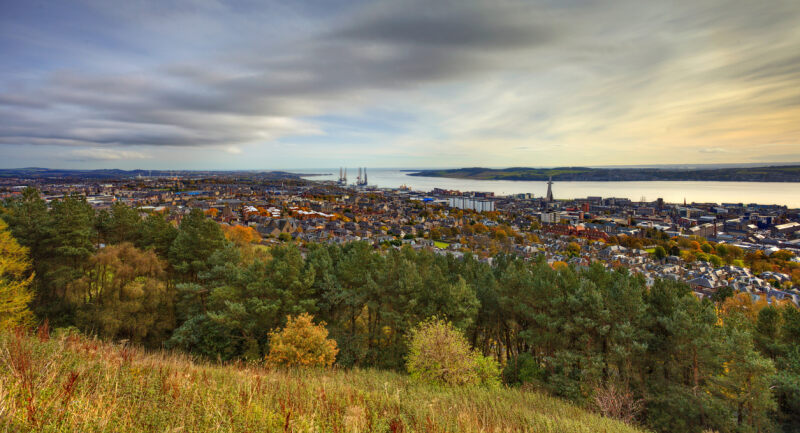 Balgay Hill and Mills Observatory
There's Balgay Hill to the west end of Dundee, which provides panoramic views right across the city and beyond to the Tay Road Bridge and the sparkling River Tay. The hill is also crowned by the Mills Observatory, purpose built for stargazing, with free use of the telescopes at the venue.
The Law
Continuing the theme of hills, there is also 'The Law', another impressive hill at 572ft above the River Tay, offering more views across the city, across the river, and on a clear day, as far as Fife on the other side. Interestingly, it is actually a volcanic sill, formed millions of years ago, and has even more historical significance, with prehistoric graves dating back to 1500 BC discovered on its slopes. Roman pottery dating from the 1st century AD has also been discovered. The most notable find, a cup-shaped steatite lamp found during the construction of the war memorial, can be seen in the city's McManus Galleries.
Broughty Ferry Beach
Heading four miles east of the city centre you will find Broughty Ferry Beach, a beautiful stretch of sandy shoreline, ideal for summer sunbathers, and makes for a great walk all year round. While not technically in Dundee, you can also head a short distance across the Tay bridge and find Tentsmuir Forest and Beach - a haven for nature lovers. The forest boasts scenic trails through pine woodlands, while the beach offers expansive views of the North Sea. It's a great place for birdwatching and wildlife spotting. You'll also find St Andrews on this side of the bridge, world famous for golfing as well as even more beach locations to enjoy.
Camperdown Country Park
Just 3 miles northwest of Dundee city centre, you'll find Camperdown Country Park, with its mature woodlands and towering, tall trees, made up from 190 different species and spread across over 400 acres of land. This majestic place is filled with activities and things to see, to keep you and the whole family entertained. There's a wildlife centre, where you can see a whole range of animals, including lemurs, owls, birds, otters, bears and marmosets. Experience days are available for children to feed some of the animals and be a zookeeper for a day.
Camperdown Park is home to the 'Campy Growers', an 8 acre community garden offering training on how to grow flowers, fruits, and vegetables, as well as cooking sessions, outdoor activities, and accessible produce. You'll also find a state of the art play park that will provide hours of fun for those with young children. Open all year round, it's the perfect place to stretch your legs and clear your head, as well as get involved with nature.
Looking for a place to live in Dundee?
If you're considering a move to Dundee, there are many great options to choose from. At Springfield Properties, we've been welcoming new buyers to the city since 2015 at our flagship village, our Dykes of Gray new housing development in Dundee.
https://player.vimeo.com/video/670226880
Located just a 10 minute drive west of the city centre, the development is made up of apartments and a range of 2, 3, 4 & 5 bedroom houses. We've built with community in mind, adding a local shop and children's play park. As the village grows, there are plans to add even more amenities in the future.
If you'd like to take a look at what homes are available, visit our Dykes of Gray development page today.