Hannah finds her forever home in Elgin
Elgin South
I'm originally from Norwich and, through different roles at work, I've lived in various places across the UK – including busy cities like London. I was never built for London life and was ready for a change of pace. With family in Moray, I decided to find a home for me and my lab, Percy, closer to them.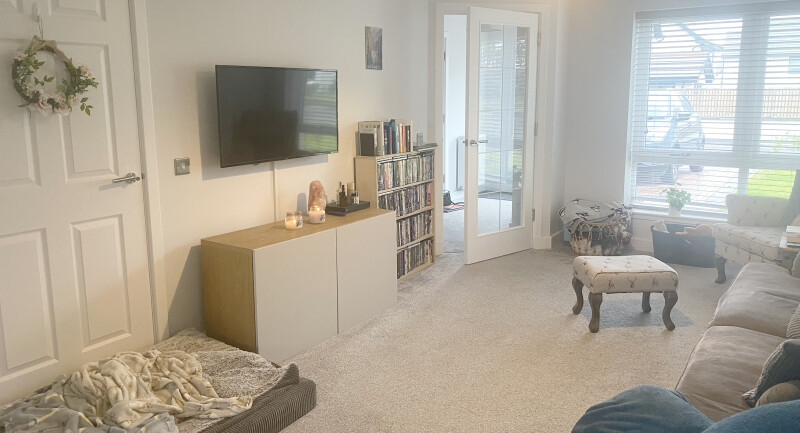 Friends of mine had bought a Springfield home and had raved about the quality and I loved the wooden fascias and the large windows – so I decided to see what they had available in Elgin.
Having rented all my life, this was my first home purchase, and I wanted it to be right for me. The home needed to have decent sized garden for Percy, and I was keen to have more space within the home too. I liked the idea of an open plan living area with lots of light too – but this was more of a wish list item than a must have.
The 3 bedroom Nairn met all these expectations and more. It's open plan, very bright as it has dual aspect windows and lots of space throughout. It's a great space for when I have people over and Percy can get up to a good speed darting from the living room through the dining area and kitchen to the utility and back again!
The bedrooms are designed as such with more space than I need in them. I can actually walk into the built-in wardrobe in the main bedroom, it's huge! The under-stair storage is very generous too.
I knew it was the home for me. The plot was perfect too. The garden is south facing, it's in a corner so it's quiet and there are established trees at the end of the street.
I loved the choices process. It was a very generous budget, and the range of choice was very impressive and flexible too. I had my own appliances, so they designed the kitchen to suit them, and altered some of the cupboard sizes.
I opted for the wooden wrap around style kitchen with cream gloss doors from the standard selection. There were so many variations, and it was such good quality, I didn't feel the need go for the upgraded kitchen. After visiting Riverside Kitchens though, I was sold on the induction hob, and I also upgraded to a fancy tap and under unit lighting – not that I've ever had them on yet as the kitchen is so bright!
As I'd been involved with the kitchen style, wall colours and bathroom options, it felt like home even before I'd seen it.
I've only had one winter here so far, but I found I barely had the heating on. I'd give it a quick blast in the morning and then it would be off for the rest of the day which I was impressed with given that the layout is open plan. It works out about the same price to heat as a 2 bedroom semi I've lived in before – and this is a much bigger house. You can tell there is good insulation in the home too. I looked after my parents dogs a few weeks back and they were barking quite a bit, so I went over to my neighbours to apologise for the noise but they hadn't heard a thing!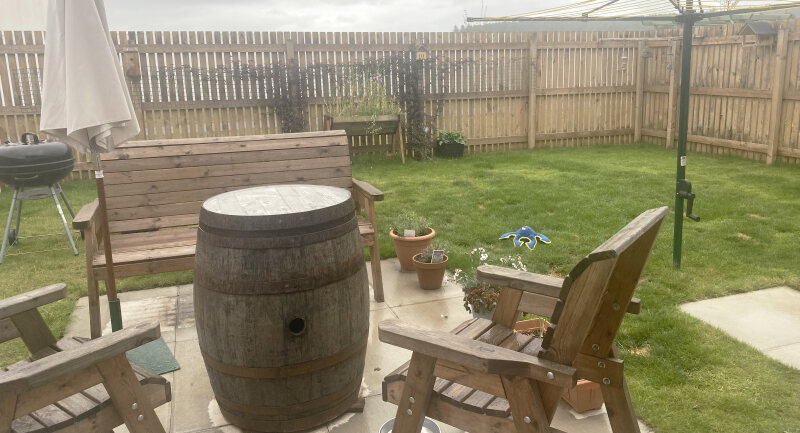 It's a beautiful place to live and the neighbours are even better. People say "hi" when you pass in the street – it's like our own little community. I have very high expectations and this home is everything I hoped it would be.
Interested in South Glassgreen, Elgin
Find out more about this exciting new development set on the South side of Elgin..
South Glassgreen - Part of Elgin South

Show home
Read next
Bertha Park, Perth
Read previous
Bertha Park, Perth