From the Borders to Bertha Park
Bertha Park, Perth
My husband and I were living in the Borders and were keen to move somewhere where our new home would be closer to amenities.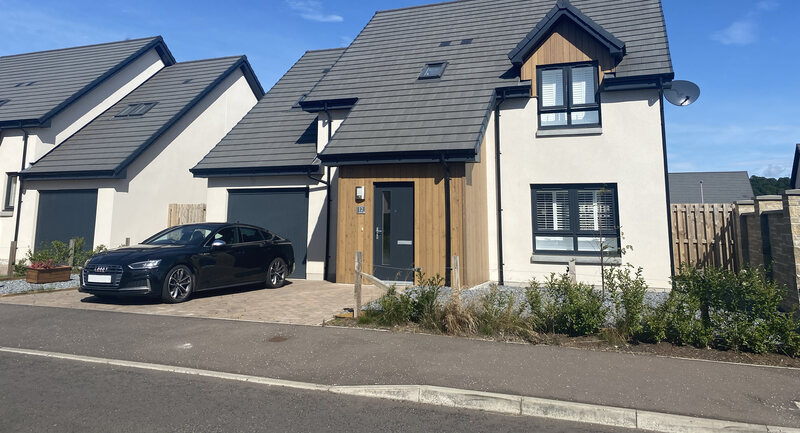 We actually stumbled upon the Springfield development by chance. We had reserved a new build from another builder not far from Bertha Park but we weren't convinced it was the right house for us so cancelled. On driving around, we came across Springfield at Bertha Park.
As we looked around Bertha Park we could see the houses had a bit of character that one does not find in all new builds. We wanted a house with a hallway and a door leading from the house to the garage. When we viewed this house we decided that same day this was the one we wanted so immediately paid our reservation fee.
Having built-in wardrobes in each bedroom is a bonus, which allowed us to install shelves in the one we have made our home office. A further bonus is the garage is large enough to accommodate a family-sized car!
We love the sun room and as an added extra is a peaceful place to sit and enjoy looking out to the rear garden.
With every new-build there comes hiccups and snags and Springfield is no exception. We have had a few new-builds but Springfield's After Sales Team is first class in responding and resolving our issues satisfactorily.
Bertha Park is growing and we understand it will eventually become a village or indeed a small town. There is already a great little grocery shop and a large secondary school, both within easy walking distance. There is a regular bus service into the centre of Perth.
We visited Perth many times when we were younger and it is nice to now spend more time in the area. We are thoroughly enjoying our new home.
Read previous
Bertha Park, Perth