As we were unpacking it felt like home
Bertha Park, Perth
I was looking to move out of the quiet village I'd spent nearly 20 years living in as, with three teenagers, I wanted somewhere a bit closer to things for them, while keeping that community culture I was familiar with.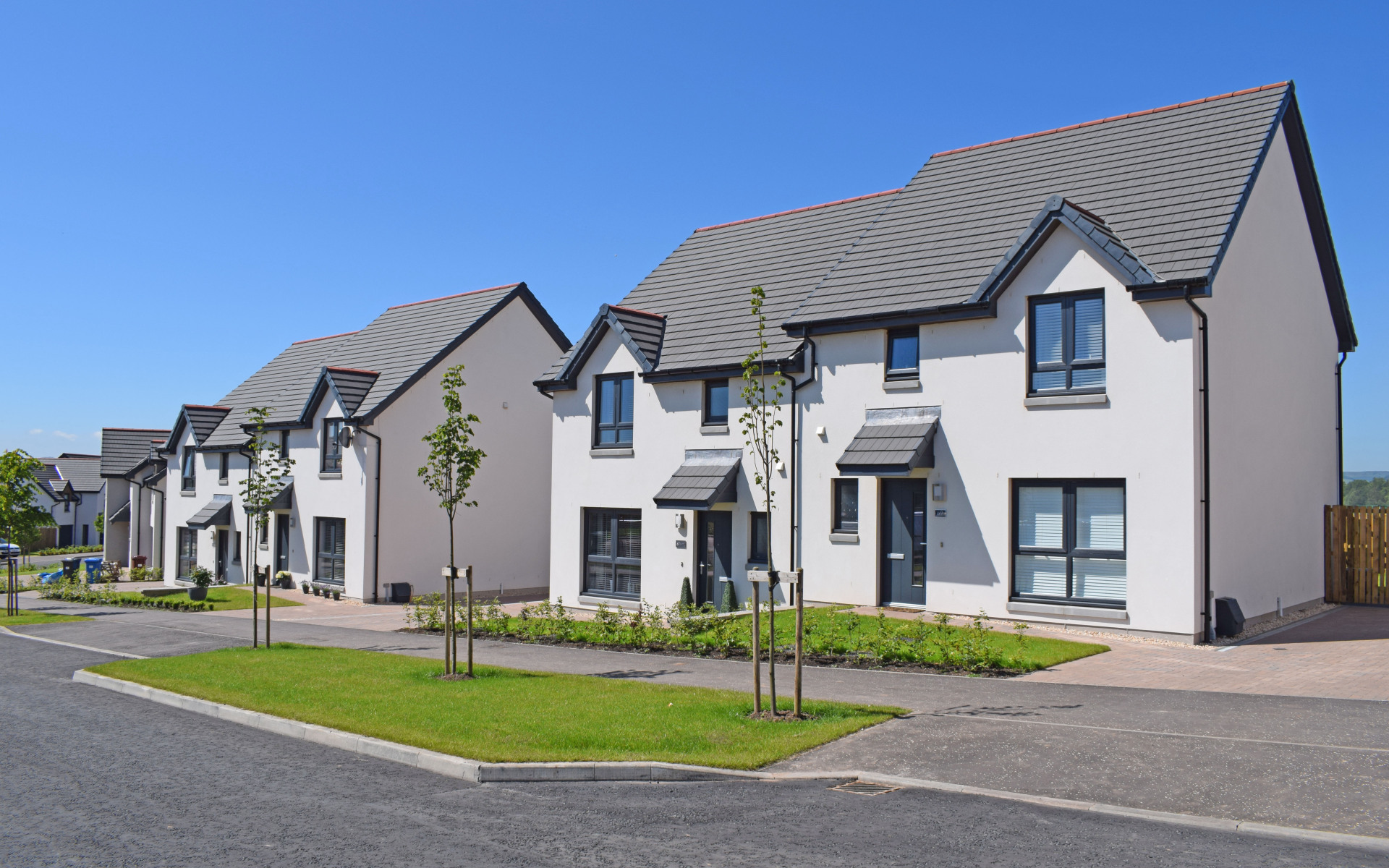 As I run a motorhome hire company within the Inveralmond Industrial Estate, I was aware of Springfield building new homes at Bertha Park and when I visited the development, I instantly loved the feel of the place.
It was a beautiful sunny day, with blue sky, there were swans in the pond and the place had a lovely homely, welcoming feel. I've only ever lived in new builds so I knew what to expect, but having visited developments in the area from other builders, Bertha Park really stood out to me.
The show homes were stunning and so spacious. I particularly loved the colours and the textures of the décor – it was an easy sale! Sally, the sales executive, was the best though. She made the whole process so easy and was supportive throughout.
I fell in love with the 3 bedroom Cupar so much so I didn't want anything else after I'd seen it. The layout had an easy flow, it was similar to my previous home and the garden gets so much sun which is what I wanted.
The 'U' shaped kitchen was a real standout feature for me though. Typically when you're cooking, you're facing a wall, but in my home, as the hob is connected to the breakfast bar, I can be making dinner while chatting to the kids – it's a really social kitchen.
I was also impressed with the room sizes – they're bigger than I thought they would be. Especially the second bedroom. My two teenage boys share this room and there is plenty of space for them both.
I love that with Springfield, everything is done for you. The garden is turfed, appliances are fitted – I could even pick what colours I wanted each room painted. The quality of the home is excellent too. My Dad is a retired builder and is very impressed with the standard. Such great attention to detail. Even things like the insulation of the home and the heating system. I was shocked at how cheap the energy bill was! The air source heat pump is very efficient, and I expected the pump to be noisy, but it's not at all.
The Bertha Park community is really nice and friendly too. Neighbours say morning when they are out for a walk – it really feels like you live in a village! The play park is great for my younger nephews when they visit and my daughter is at Bertha Park High School which is a completely different experience for her compared to my son's as it's a Microsoft school.
Come move in day as soon as we started unpacking the boxes it felt like home. We're all really happy here and I'd certainly recommend Springfield, and Bertha Park, to a friend.
Dawn
Interested in Bertha Park, Perth
Find out more about this stunning countryside community on the outskirts of Perth..
Incentives Available

Development of the Year 2022

2, 3, 4 & 5 bedroom homes
Read next
Bertha Park, Perth
Read previous
Linkwood Steadings, Elgin