This is our third new build and it is by far the best
Robinsland, West Linton
They had the kerb appeal that we were looking for. The house looks fantastic from every angle, it had brilliant flow, ample storage and very well insulated. Whoever designed the Culbin at Springfield has got it spot on. We love it!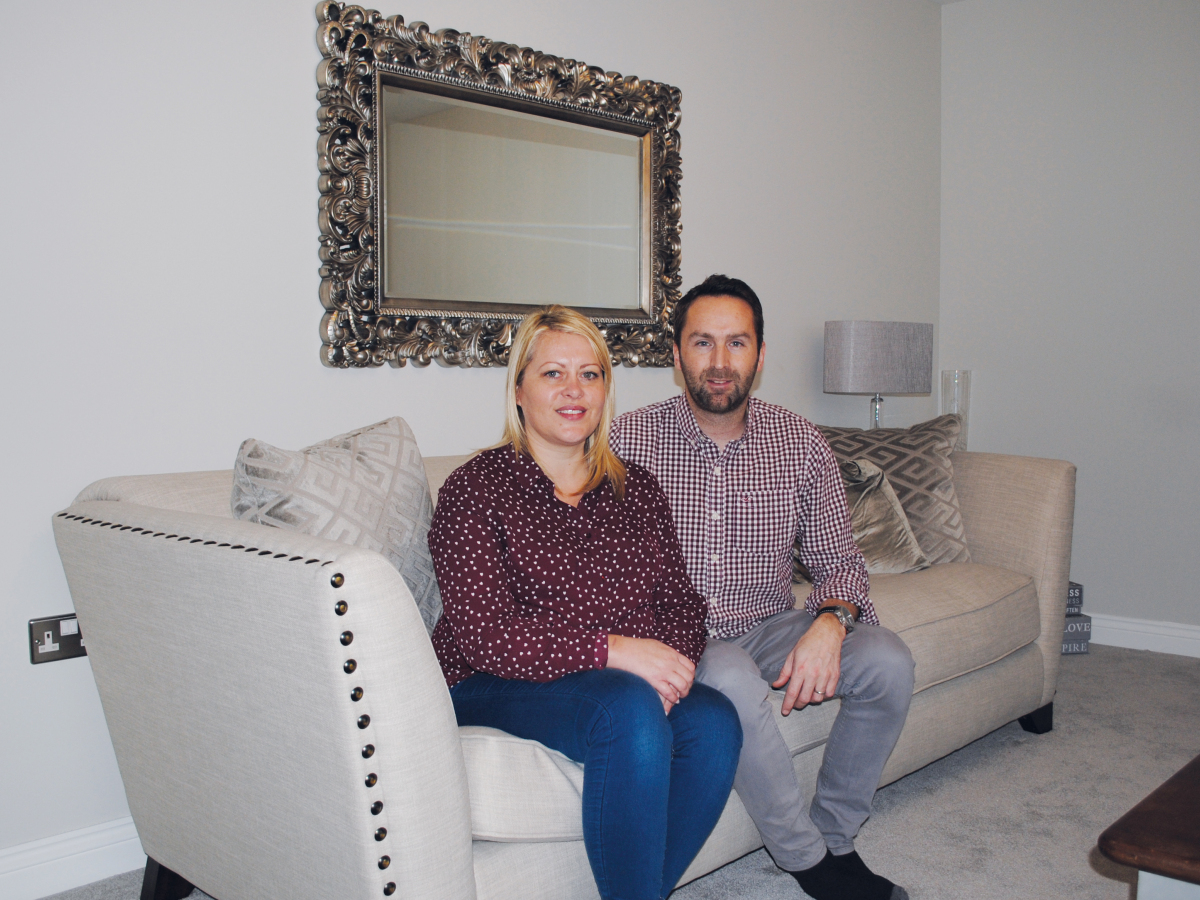 We were living in a three bedroom home – another new build – in Aberdeen and had been looking to move for 6-7 months. We'd just outgrown the house and because of Tim's job in the Marines we had a good excuse to move closer to the borders.
A few of Tim's colleagues live near West Linton and suggested we have a look. We looked at other developers in the area online but found the house designs to be quite conservative – there was nothing that jumped out to us. But then we went onto the Springfield website. It was clean, clear and very easy to use and we were impressed with the style of homes.
They stood out to us straight away – particularly the large windows along the front of the Culbin. The designs really appealed to us as they were contemporary.
The village really took us by surprise when we first visited. On approach to the development we were taken by the style of the homes. They had the kerb appeal that we were looking for.
We spoke to the Sales Executive, who was unbelievably helpful and friendly, but we also had a chat with a few other residents on the site. They were all really honest and had encouraging things to say about Springfield and the Robinsland development.
There are no words to describe the level of community spirit in West Linton until you visit for yourself! There is a gorgeous little tea house – with the best hot chocolate. There are local shops and businesses too, but it is the people that really made it for us – everyone is so lovely!
The village rally together numerous times a year for key events. They host Halloween trick or treat evenings, bonfire nights and there is a festival in the summer that the school make a float for. We came along for it last year, before we moved, and the kids had a great time.
The Culbin
With buying any home, you have to be prepared to compromise – even just slightly. We don't feel we had to compromise much with the Culbin, or Springfield, if at all.
The main things we were looking for was space, a more southern location, kerb appeal and sustainability of the home.
We were instantly sold on the Culbin. It was perfect for us. Externally the house looks fantastic from every angle, it had brilliant flow, ample storage and very well insulated.
This particular plot appealed to us because it wasn't over looked. We still had the view of the hills, a wall around the garden rather than a fence and a south facing garden which is any home buyers dream – plus it worked well as we wanted solar panels.
Our house in Aberdeen was lovely but we had the heating on all the time as it always felt quite cold. The Culbin is fantastic in that regard. It is so warm in the home and we barely have the heating on. We moved in back in September, and we've yet to turn the heating on upstairs, even when the temperatures in West Linton dropped to -10°C. We just didn't need to. The insulation is so apparent, if you venture into the loft you can see the amount used and the walls and the thickness of it. It's no wonder we don't need the heating kept on for long.
Even though the Culbin is bigger than our previous home, I am confident it's cheaper to run. The solar panels we added will help with this too.
New builds can be guilty of overlooking storage, there are plenty of cupboards around the house. We did go for more storage in the utility room as part of our Choices, but that was more so we could rejig the layout to include a tumble dryer in there too.
The layout is so practical for us. We typically spend most of our time at the back of the house as we extended the kitchen dining space by adding a sunroom. If I have friends over, Tim can head to the living room rather than being relegated to the bedroom. Again it's the simple things, but ones that make a difference.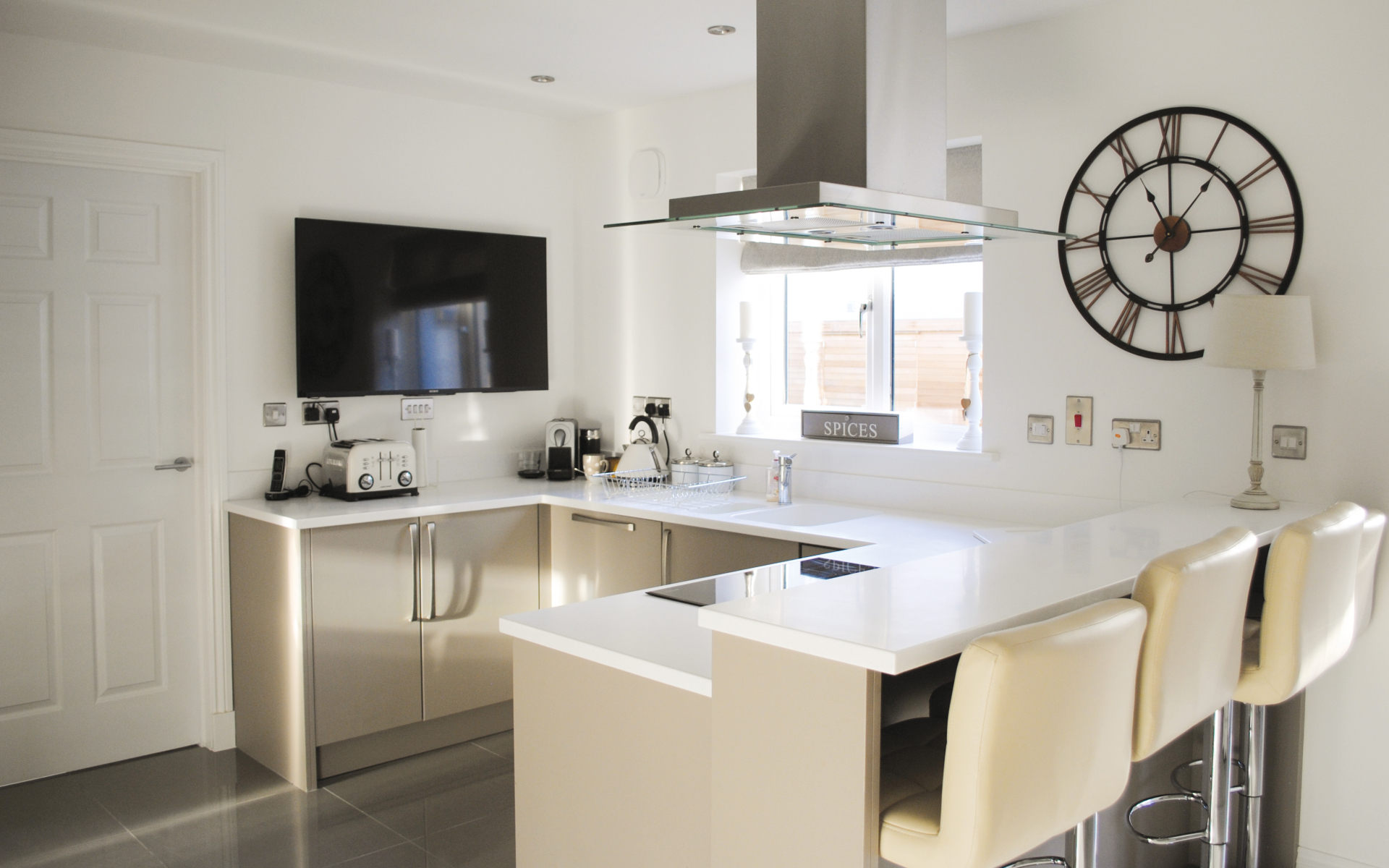 It's Included
We were already thrilled with Springfield because of the house designs, but we were even more impressed when we learned what was included in the specification. It made a massive difference because we didn't need to budget for or worry about the added expense of turf, or even have to organise decorators, because when we moved in, everything had already been done!
We were surprised with some of the things that were included in our new home. Like the fittings and rails in the wardrobes and even a radiator in the walk in! Something so simple, but it meant when we were unpacking, we didn't need to build any furniture before we could put clothing away.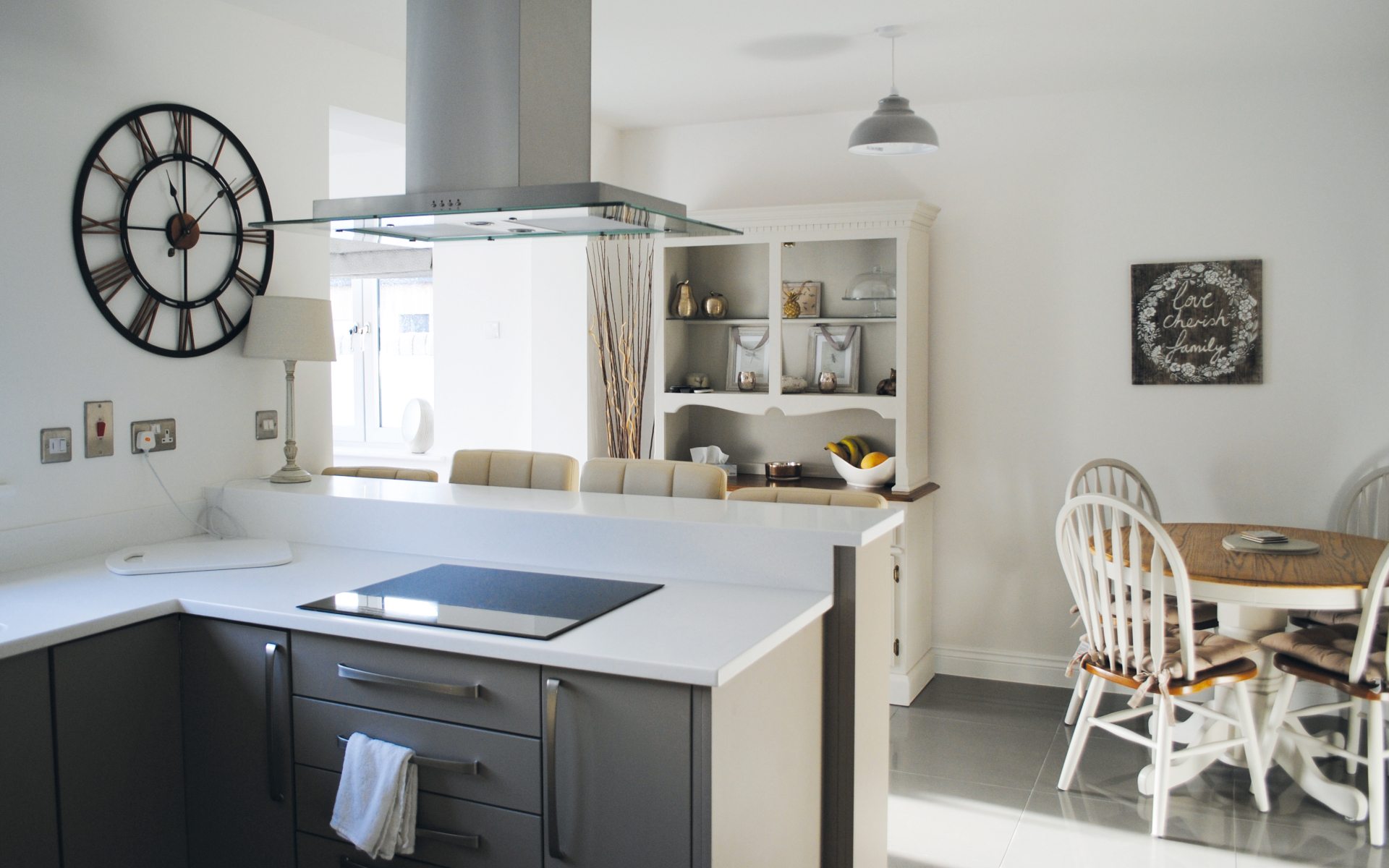 Conclusion
Springfield has been named house builder of the year in the past – and it is easy to see why. The house styles are different to any other new home builder we've come across, they're a family run business which is always a good thing and we've found Springfield to be a company that cares.
The staff have been first class - especially the site manager. When we moved to West Linton initially, it was into temporary rented accommodation. Storage was inevitably a struggle, particularly for the shed. But the site team were more than happy for the shed to be stored on the site compound and even arranged for it to be fitted in our garden when it was ready. They went above and beyond what we'd expected and have been a great help whenever we've needed them.
As I've said, this is our third new build and it is by far the best with first class services from the staff, particularly on site. I think the highlight for us though has to be how easy the entire process was. We moved in and everything had all been done. We literally just had to move in our things and unpack. It was that simple.
We are very happy in our new home – all four of us in fact. The kids are settled in the school and thriving, they have their play area too which they love. There is so much space here. We aren't tripping over one another, but have the rooms to spend family time together too. The Culbin just works for us.
Whoever designed the Culbin at Springfield has got it spot on. We love it!
Nicola & Tim Wingate
Looking for something further afield? Why not take a look at Kinloch Gardens, Blairgowrie?
This is a stunning development with a great range of homes nestled in the charming twin towns of Blairgowrie and Rattray.
Incentives Available

Kinloch Gardens

Show home
Read next
Meadow Lea, Nairn