We're paying less on our bills for a larger house
Uddingston
We'd been looking to move since July 2015. We had a three bed detached in Hamilton but we wanted to move to Uddingston to be closer to family and take advantage of the good schools.
David is from Uddingston so his parents live just around the corner and I grew up in Bothwell so we were already pretty familiar with the area. The location was key for us to be closer to family and in a catchment area for the local schools, plus we wanted more space and a have a better garden for our little girl, Emily.
We weren't specifically looking for a new build but when we stumbled across the Springfield website via a Google search we knew we had to visit the sales office because of the amount that was included in each of the homes.
We dropped in to speak to the Sales Executive who was fantastic. She encouraged us to look around the show home and we were really impressed with the quality of the build. Even simple things like the Smegg appliances – a brand we are familiar with and trust – were included.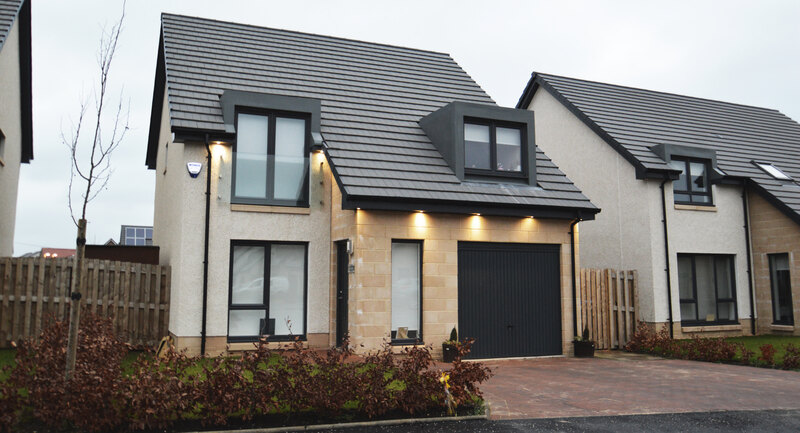 The Nairn
We'd looked at a four bed that was very similar to the Nairn but the position of the plot we bought ticked so many more boxes even though it was a three bed. It had a very good sized south facing garden and it wasn't over looked.
But the layout of the Nairn appealed to us too. We were really fortunate as the sales executive invited us to have a look around another Nairn on the development before it was handed over to the customer. It made things like our Choices so much easier to visualise.
The bedrooms were all really good sizes and had built in wardrobes. Storage can sometimes be a struggle for new build but the Nairn is clearly the exception. There are large cupboards downstairs that David has shelved.
We really liked the style of the Nairn outside as well, particularly the front door being positioned to the side with the long window. It is quirky things like that that makes the homes stand out I think. The Nairn is modern and the large windows are a really nice feature.
The house is so well insulated too. We moved in back in July and we have only had the heating on a few times upstairs since then. Any time the heating is on within five minutes the house is plenty warm enough, it really doesn't take much. We're paying slightly less for our bills now too – for a larger house!
The Site Manager was so nice too. At the drop of a hat he was there if you needed him. Our front light stopped working a few weeks after we moved in, I'd mentioned to him in passing and within ten minutes an electrician was over having a look at it. Nothing ever seemed to be a problem for him.
The rest of the guys on site are equally friendly. They wave when they see the car and ask you how you're doing. They're just as part of the community on the development as the residents.
We were understandably concerned about moving with Emily. She's only 5 and we were worried that moving to a new home, in a new area a few weeks before she started school was going to be a bit overwhelming for her. But on moving day our neighbours came out to introduce themselves and they had a little girl around the same age. The kids clicked instantly and have been best of friends since.
There is a really nice community feel here. One of the residents organised a Christmas party for all the residents at a near by golf club which was great to get to know everyone. There are already talks of organising a street party when the weather gets warmer.
It's Included
The specification is brilliant. The only added extra we opted for were the sunroom, an upgraded worktop and added flooring. Having everything included made a great difference – even simple touches like the microwave!
Years ago when we bought our first home, also a new build, the garden was just top soiled. We just had a muddy mess and it took about nine months to turf. It was so much work. Not having to do that this time has been brilliant, especially now we have Emily. She spent most of her time in the garden during the summer months.
Choices
Even the choice of paint was nice to have. We kept things neutral, but it's the simple, small touches that make the big difference. It just goes to show the level of detail and thought that goes into their homes.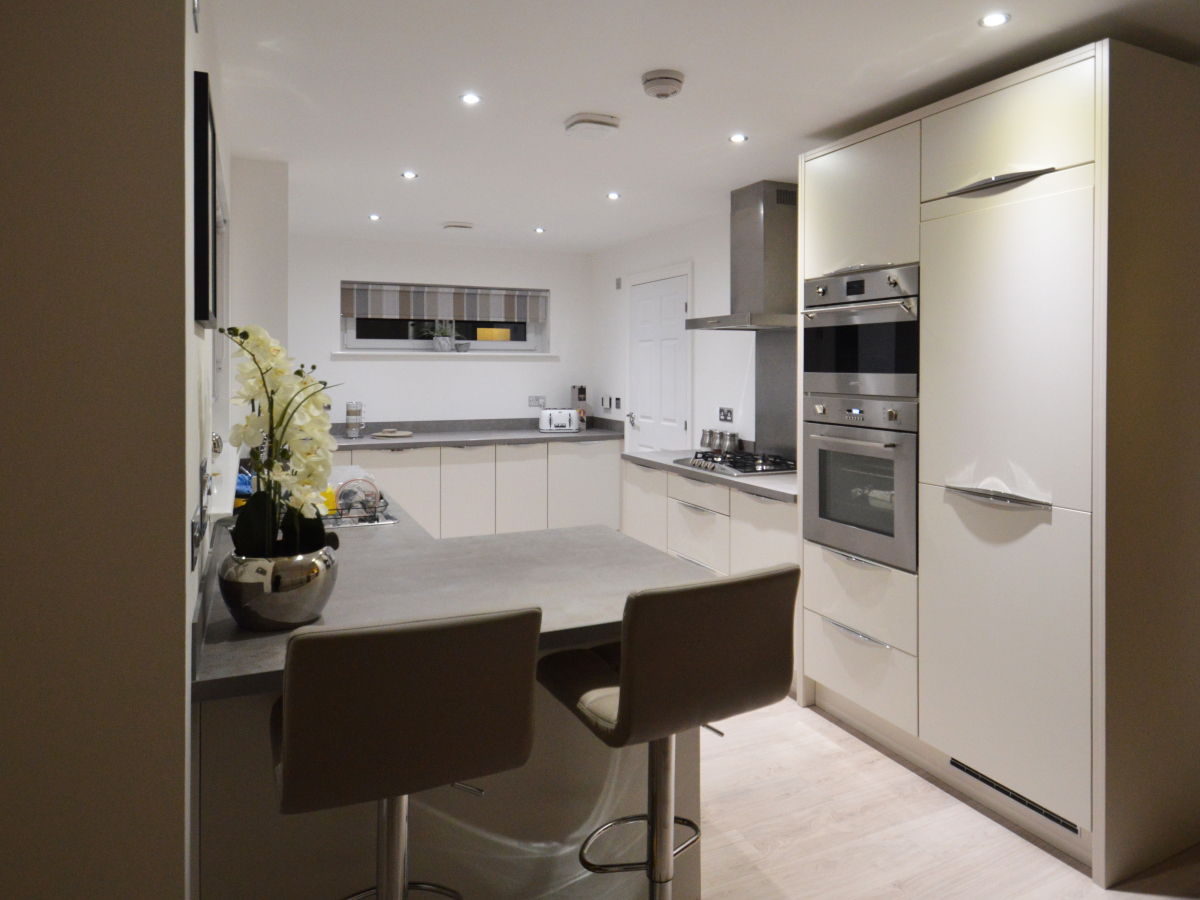 We added on the sunroom too – Emily's favourite room in the house. As we have a south facing garden, with the extra windows the back of the house is very light and airy which I think is heightened with the open plan layout. It really works for us and a few of our neighbours have since said they wish they had opted for the sunroom too.
We were really impressed to learn that the show home kitchen was standard – we assumed it would have been an upgrade!
I'm really not one to over exaggerate but we would definitely recommend Springfield to a friend as they are a great company. Family and friends that visit are so complimentary of the development and the house style. Then when you start to tell them the things we had included you can see how impressed they are.
We are really happy here, it's only been six months but we are so settled it feels like we have been here longer. This is home.
Jude & David Adamson
Let us help you discover your dream home
We work together with new home buyers at every step of the way to help you discover your dream home. From customisable choices through to our dedicated after sales and maintenance service, we're here to help you make your house your home.
View our Developments
Read next
Robinsland, West Linton